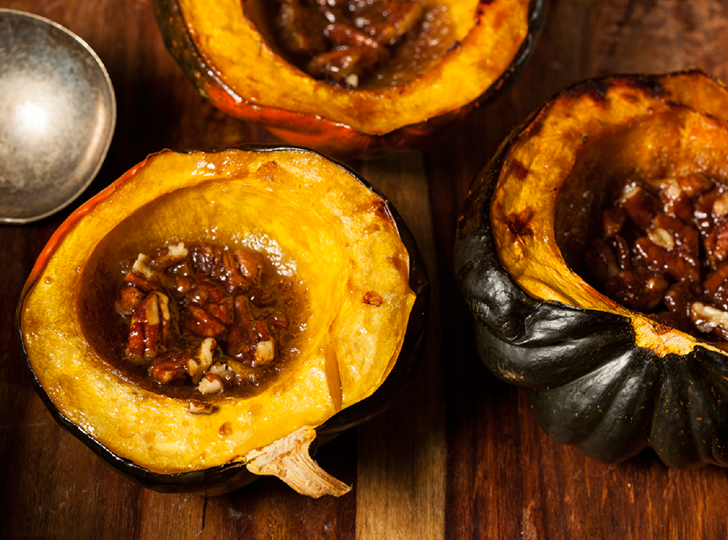 Ingredients
---
2 acorn squash
1/4 cup Bourbon Balsamic
1/4 cup Mission EVOO
2/3 cup maple syrup
2 tbsp lemon juice
2 tbsp vanilla extract
2/3 cup chopped pecans
Nutmeg to taste
Preparation
---
STEP 1
Preheat oven to 375°F.
STEP 2
Halve squash and scoop out seeds.
STEP 3
In a medium bowl, mix syrup, Bourbon Balsamic, vanilla, and lemon juice.
STEP 4
Generously brush mixture on halved squash, allowing to pool in the center. Place squash in a baking dish.
STEP 5
Add chopped pecans and olive oil to the remaining mixture and set aside.
STEP 6
Bake squash for 20 min.
STEP 7
Remove from oven and pour pecan mixture into each squash cavity.Bake for another 20 min or until cooked through.
STEP 8
Serve warm and enjoy!