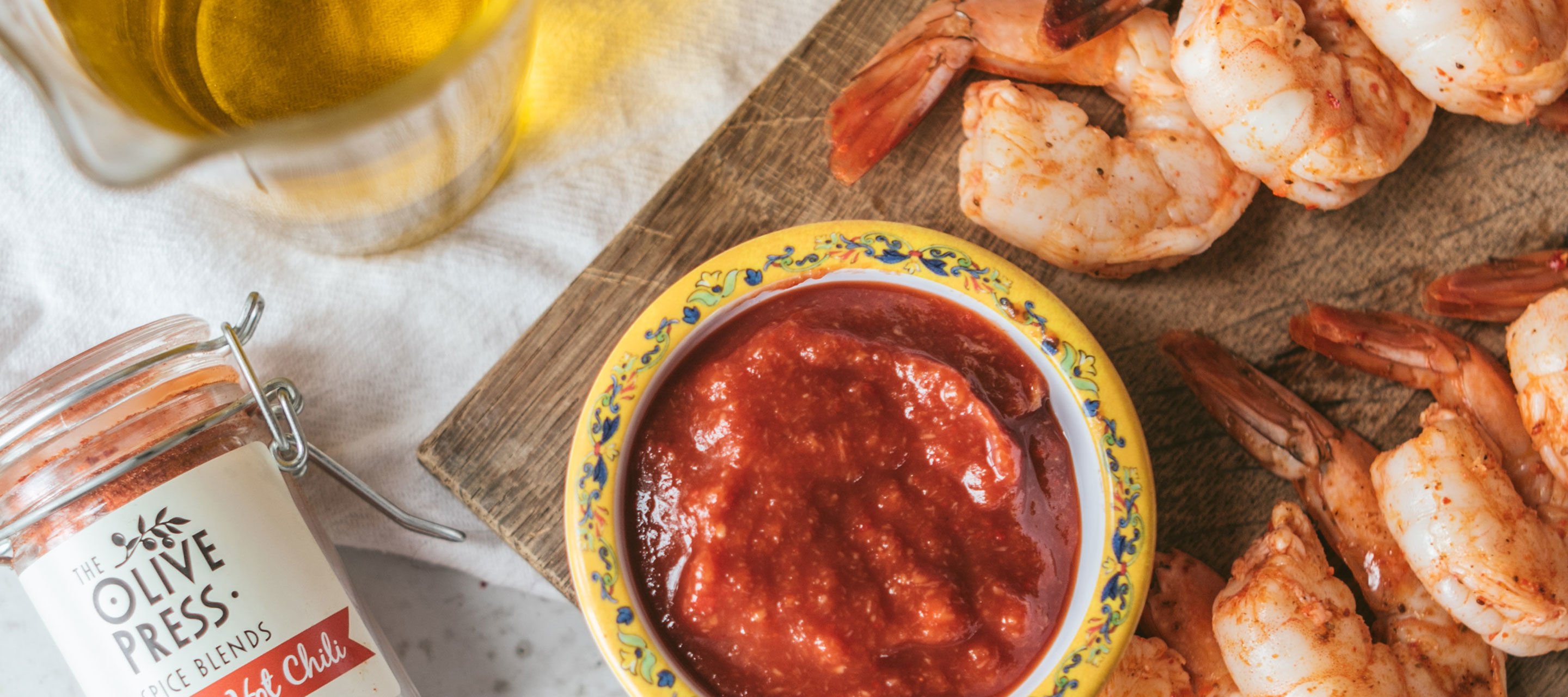 Ingredients
---
For the brine
1/4 cup kosher salt
1/4 cup sugar
1 cup water
2 cups ice
For the shrimp
30 raw, tail on shrimp (cleaned and deveined)
1 tablespoon The Olive Press Arbequina Olive Oil
2-3 tsp The Olive Press Sriracha Spice Blend
Juice from 1 lemon
Old Bay seasoning
For the cocktail sauce
1 cup ketchup
1-2 tablespoon prepared horseradish
2-3 teaspoons The Olive Press Sriracha Spice Blend
Juice from 1/2 lime
A dash of worcestershire
A pinch of salt
Preparation
---
STEP 1
Combine ingredients for brine. Place cleaned shrimp into a bowl with brine and refrigerate mixture for 20 to 25 minutes.
STEP 2
Place a baking sheet under oven broiler and preheat for 5 minutes. Remove shrimp from brine and drain. Rinse under cold water and dry on paper towels. In a large bowl, toss shrimp with Arbequina olive oil, Sriracha Spice, lemon juice and sprinkle with Old Bay seasoning, if desired.
STEP 3
Place shrimp onto a sizzling sheet pan and return to broiler immediately. After 90 seconds or so, turn the shrimp with a pair of tongs. Return the shrimp to broiler for 60-90 seconds. Transfer to a cold platter and refrigerate immediately.
STEP 3
Combine ingredients for cocktail sauce. Refrigerate until ready to serve. Serve shrimp with cocktail sauce.
STEP 4
Enjoy!