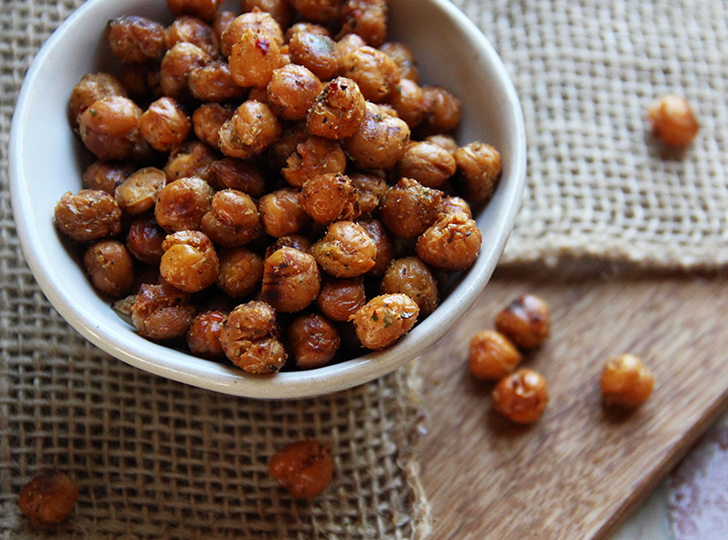 Ingredients
---
1/4 cup Arbequina EVOO
1 cans chickpeas, drained and dried
1 tbsp Napa Garlic Pepper
1 tbsp Mediterranean Spice Blend
Preparation
---
STEP 1
Preheat oven to 500 degrees F.
STEP 2
Add 3 tbsps of olive oil to a large bowl and toss chickpeas until evenly coated
STEP 3
line a 13" x 19" metal baking pan with foil, coat with olive oil; spread chickpeas across the pan in an even layer
STEP 4
Roast for about 15 minutes, then reduce oven temperature to 350 degrees F, and continue to roast, stirring occasionally until dry and golden brown (Approx. 45-60 minutes)
STEP 5
Remove chickpeas from the oven and transfer them to a large bowl. Add 1 tbsp of olive oil and toss, coating evenly
STEP 6
Sprinkle with spice mixtures and salt to taste. Allow to cool, then serve and enjoy!