6 min read
The easiest and best Brussels sprouts recipe. Even people who swear they hate Brussels sprouts will gobble this one up.
TIME: 45 MINS | 3-4 SERVINGS
FEATURING
Master Blend Extra Virgin Olive Oil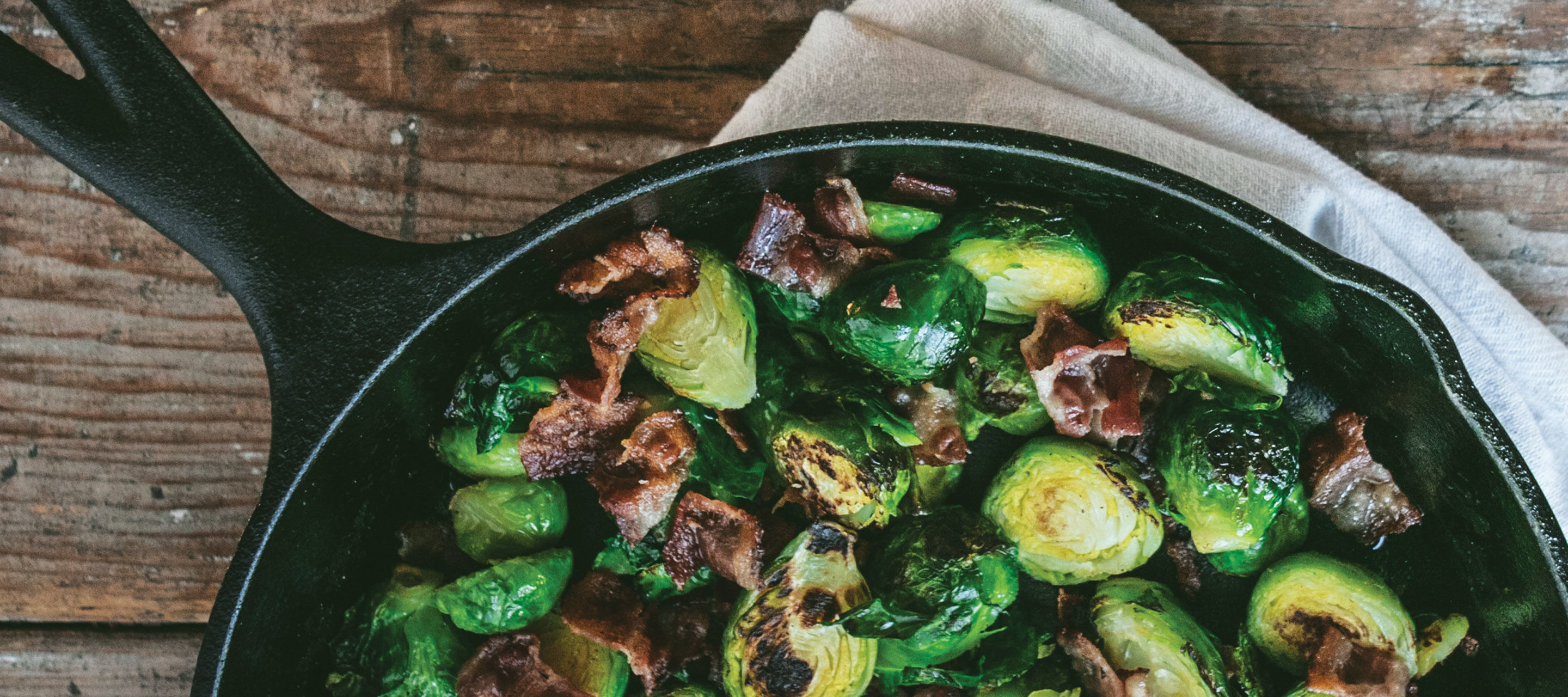 Ingredients
---
1 lb brussels sprouts, cleaned, ends trimmed, halved
1/8 cup Master Blend Extra Virgin Olive Oil
2 cloves garlic, minced
Juice and zest of 1 lemon, plus extra zest for garnish
1/8 cup shaved parmesan cheese
Salt and freshly-cracked pepper to taste
Preparation
---
STEP 1
Preheat oven to 400 degrees F.
STEP 2
Toss brussels sprouts, olive oil, garlic, lemon juice and zest in a bowl, coating each sprout well.
STEP 3
Spread sprouts onto an ungreased baking sheet. Roast for 15-20 minutes, or until edges are brown and the sprouts become quite fragrant. Remove from oven, toss with parmesan, salt and pepper, and garnish with more zest, just before serving.
STEP 4
Enjoy!