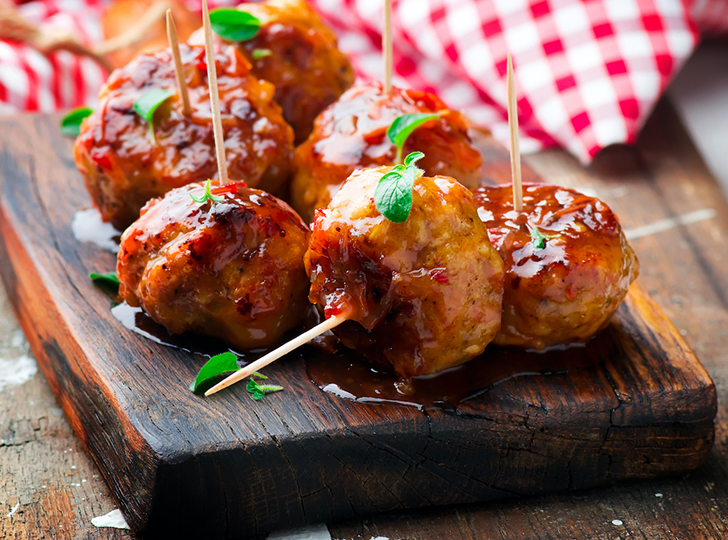 Ingredients
---
1/2 cup Raspberry Balsamic Vinegar
3 tablespoons Arobosana Extra Virgin Olive Oil
1lb ground chicken
1 tablespoon poultry seasoning
1 egg
1/2 cup raspberry preserves
1 teaspoon chili powder
Basil
Salt and pepper to taste
Preparation
---
STEP 1
Mix the ground chicken, seasoning, salt, pepper, and egg in a medium bowl and mix the ingredients with your hands until just combined.
STEP 2
Add olive oil to a skillet and warm over medium heat.
STEP 3
Form the chicken mixture into medium sized meatballs and place in the skillet.
STEP 3
Brown all sides of the formed meatballs. Approximately 10-15 minutes.
STEP 3
While meatballs are cooking, combine raspberry preserves, raspberry balsamic, and chili powder in a small bowl.
STEP 3
When meatballs are finished cooking add sauce to skillet and let it simmer for about 5 minutes.
STEP 3
Garnish with basil and serve warm!
STEP 4
ENJOY!