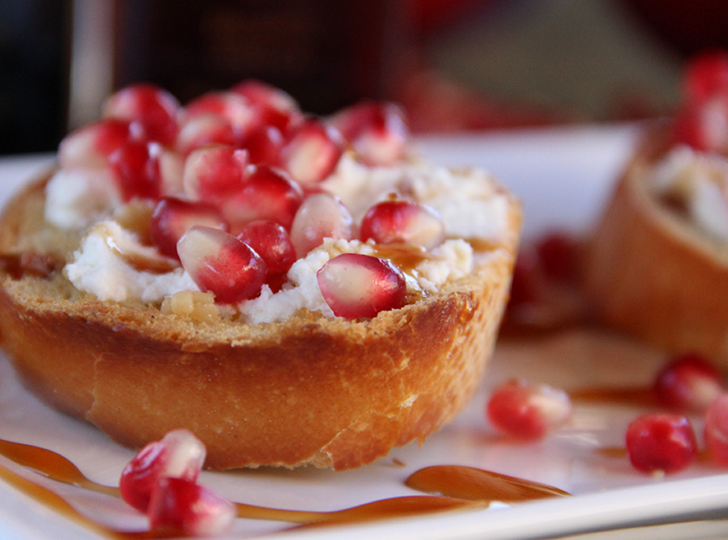 Ingredients
---
1/4 cup Pomegranate Balsamic Vinegar
2 cups Mission EVOO
1 french baguette
4oz goat cheese
1 pomegranate
3 tbsp brown sugar
Garlic cloves
Preparation
---
STEP 1
Combine Pomegranate Balsamic and brown sugar in a small pot and simmer over low heat until volume is reduced by half.
STEP 2
Slice baguette. Brush both sides with olive oil and toast both sides until golden brown.
STEP 3
Use a fresh garlic clove to rub over the top of each toasted bread slice.
STEP 4
Warm goat cheese until easy to spread, then apply generously on each bread slice.
STEP 5
Sprinkle with pomegranate seeds and drizzle with the Pomegranate Balsamic reduction.