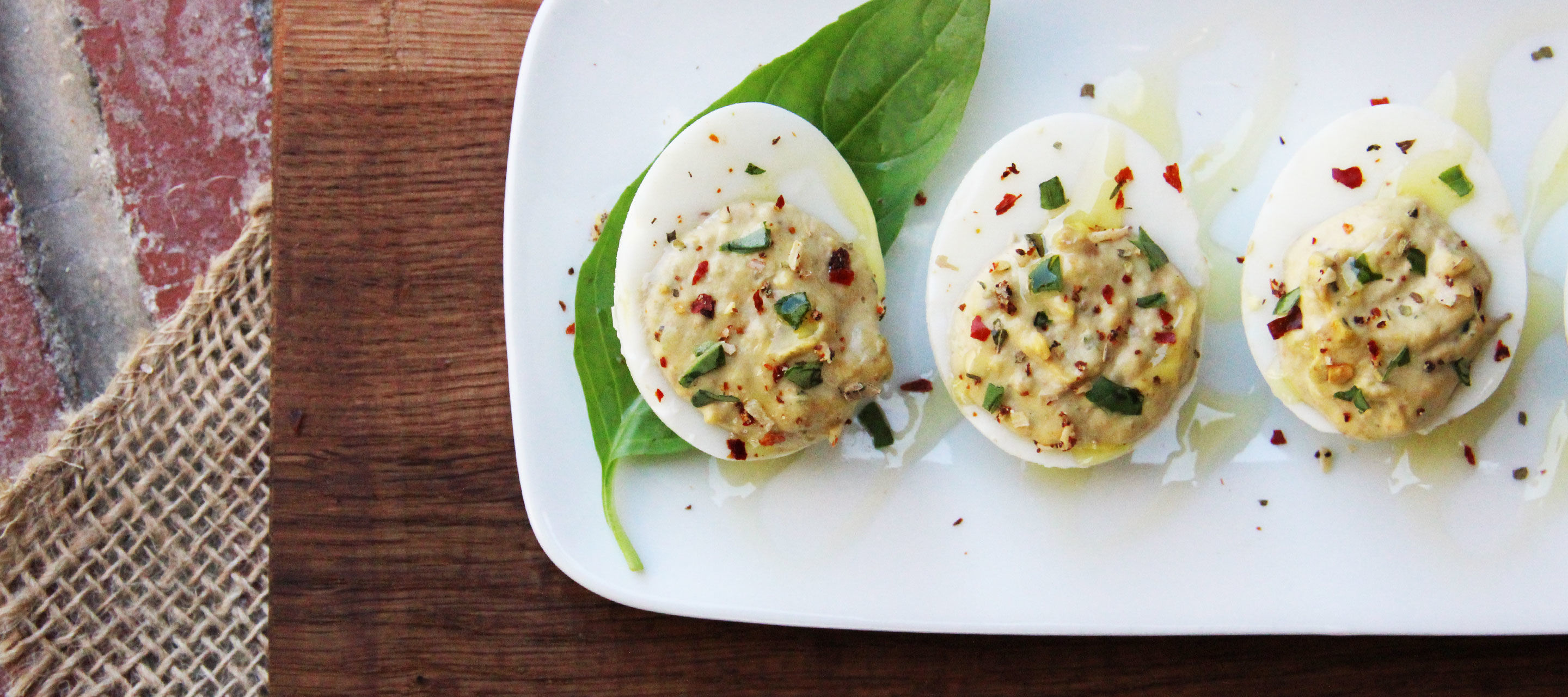 Ingredients
---
2 Tbsps Master Blend Extra Virgin Olive Oil
1 dozen large eggs
1/2 cup mayonnaise
1 tsp dijon mustard
1 Tbsp capers, chopped
1 Tbsp kalamata olives, pitted and chopped
1 Tbsp sundried tomatoes, chopped
2 Tbsp fresh basil, minced
1 tsp caper brine
Salt and pepper to taste
Pinch of Mediterranean Spice Blend
Preparation
---
STEP 1
Place eggs in a medium saucepan and cover with water. Bring to a boil and cook for 5 minutes. Turn off the heat and let the eggs sit in the hot water for 15 minutes.
STEP 2
Cool and peel eggs under cold running water.
STEP 3
Slice the eggs in half carefully, remove the yolks and place in a medium bowl. Then mash yolks well with a fork.
STEP 3
In a small food processor, combine the mayonnaise, mustard, capers, olives, sundried tomatoes, olive oil, basil, and caper brine and blend until mostly smooth.
STEP 3
Fold the mayonnaise mixture into the mashed egg yolks until smooth and season with salt and pepper to taste.
STEP 3
Pipe or spoon mixture into the egg white halves.
STEP 3
Sprinkle Mediterranean spice blend on top of eggs as finishing seasoning.
STEP 4
Serve cold or at room temperature and enjoy!