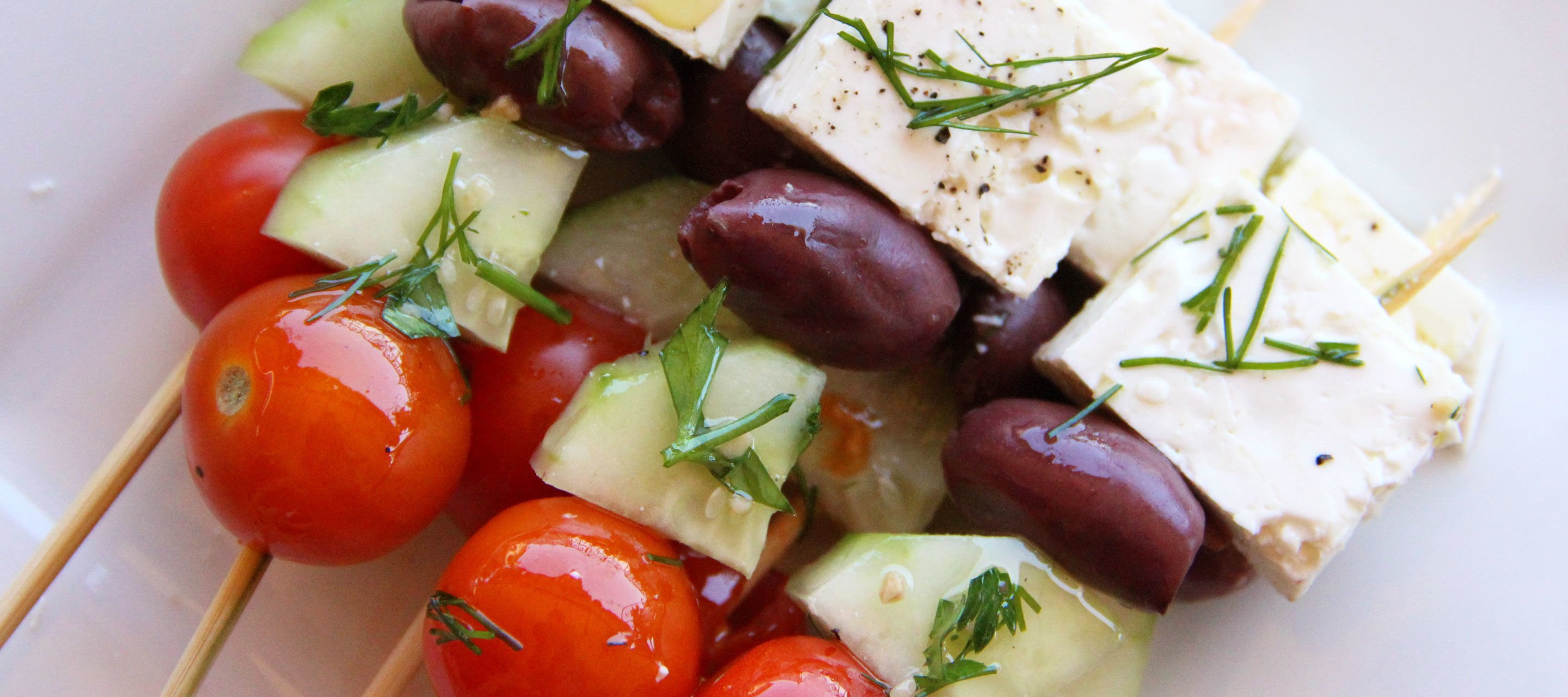 Ingredients
---
1 big block of Feta cheese cut into cubes
1/4 cup of Koroneiki Extra Virgin Olive Oil
1 Tbsp lemon juice
1 clove garlic, smashed
1 Tbsp chopped fresh dill
1 Tbsp chopped fresh parsley
sea salt
freshly ground black pepper
Kalamata Olives
cherry tomatoes
1 cucumber (cut into cubes)
Preparation
---
STEP 1
Marinate feta cheese: place fetta in small bowl, drizzle with olive oil and lemon juice then add garlic, dill, parsley, salt and pepper to taste. Toss until cheese is fully coated in marinade. Let sit for 15 minutes.
STEP 2
Wash the sweet potatoes then slice into wedges. Toss the wedges in a large bowl and mix in the spices and chive olive assemble skewers by layering feta, olives, cherry tomatoes and cucumber onto medium skewers.
STEP 3
Optional: Drizzle remaining marinade over assembled skewers.
STEP 4
Enjoy!