6 min read
Chimichurri is a traditional Argentinian sauce used for grilled meats, but don't feel limited to using it only as a marinade meats.
Pour it over rice pilafs, toss it with grilled veggies, or use it as a dip for warm summer rolls.
TIME: 35 MINS | MAKES 1 CUP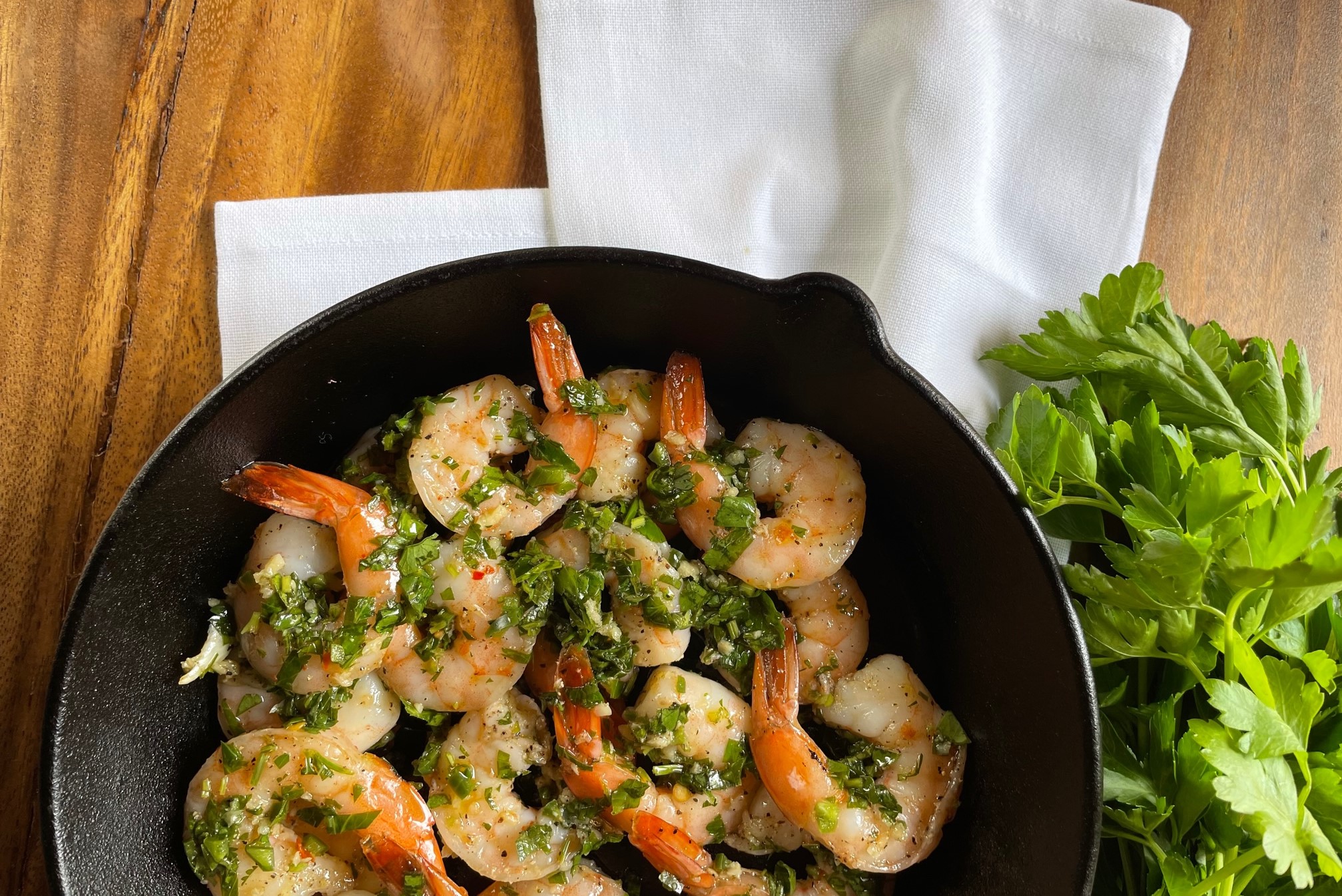 Ingredients
---
1 cup chopped fresh parsley
¼ cup chopped fresh cilantro
¼ cup red wine vinegar
1 jalapeno pepper, seeded, chopped
4-5 garlic cloves
Sea salt and black pepper, to taste
¾ cup Lunigiana Extra Virgin Olive Oil
Juice of 1 lime
1 pound of medium deveined shrimp
Preparation
---
STEP 1
Combine parsley, cilantro, vinegar, pepper, and three garlic cloves in a food processor; pulse until well chopped. Season to taste.
STEP 2
Stir in olive oil and lime juice; let flavors infuse 30 minutes before using.
STEP 3
In the meantime, preheat oven to 400 degrees. Lightly coat the baking sheet with olive oil.
STEP 4
Toss shrimp in a bowl with olive oil, two minced garlic cloves, and season with salt and pepper. Then place shrimp in a single layer on the baking sheet.
STEP 5
Roast shrimp for 5-6 minutes until pink and cooked through. Serve shrimp with Chimichurri sauce and enjoy!