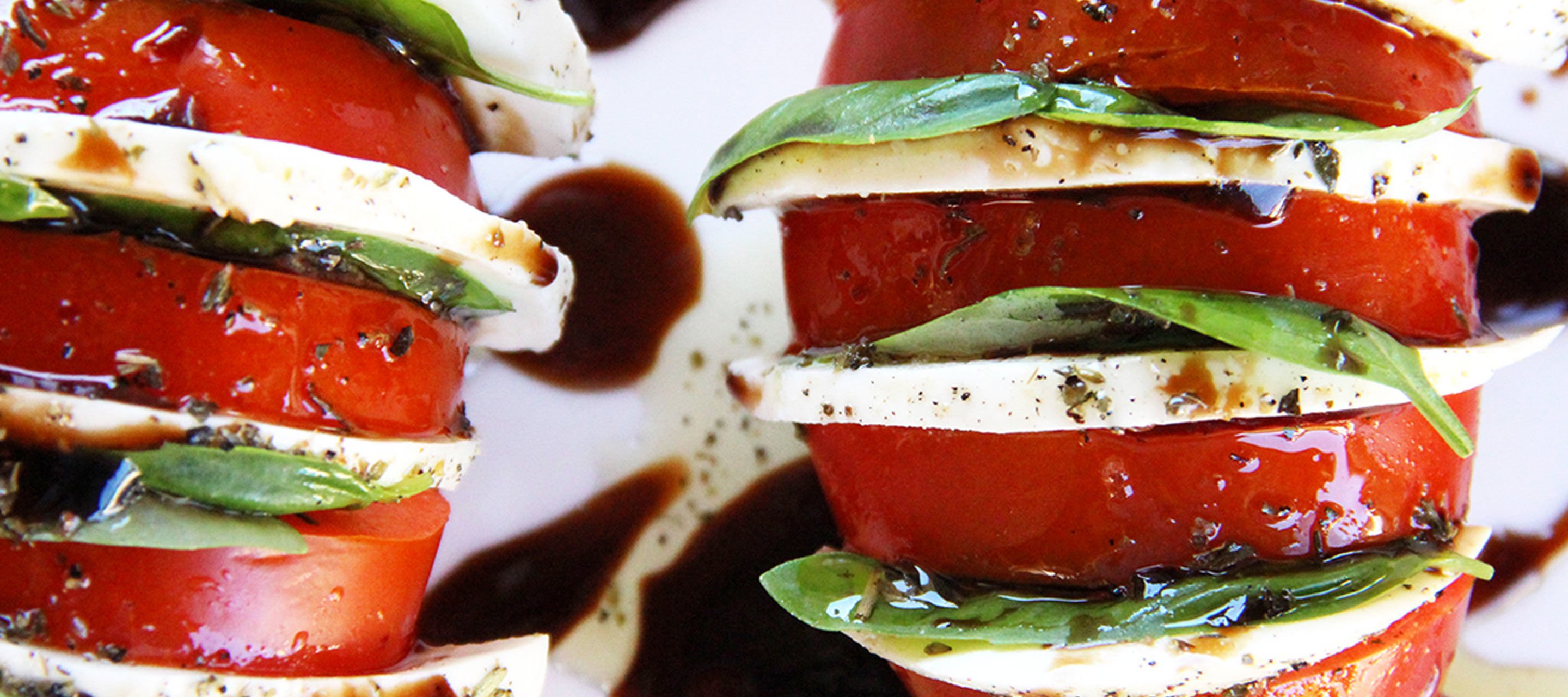 Ingredients
---
2 Tbsp The Olive Press Master Blend Extra Virgin Olive Oil
4-6 Roma (plum) tomatoes
Fresh whole basil leaves
1 package (8 oz.) fresh mozzarella cheese
1 tsp Italian seasoning
The Olive Press Classic Balsamic Vinegar (for drizzling)
Salt and pepper to taste
Preparation
---
STEP 1
Combine Olive Oil, Italian seasoning, salt and pepper into a bowl with the mozzarella. Allow to marinate while tomatoes are being prepared.
STEP 2
Cut 3-5 slices in each Roma tomato (be careful not to cut all the way through!)
STEP 3
Slice marinated mozzarella in thin, half-moon pieces.
STEP 3
Take a whole basil leaf and marinated Mozzarella and carefully insert into the cuts made in the tomato.
STEP 3
Drizzle tomatoes with Classic Balsamic Vinegar and the remained of the marinade if desired.
STEP 4
Enjoy!