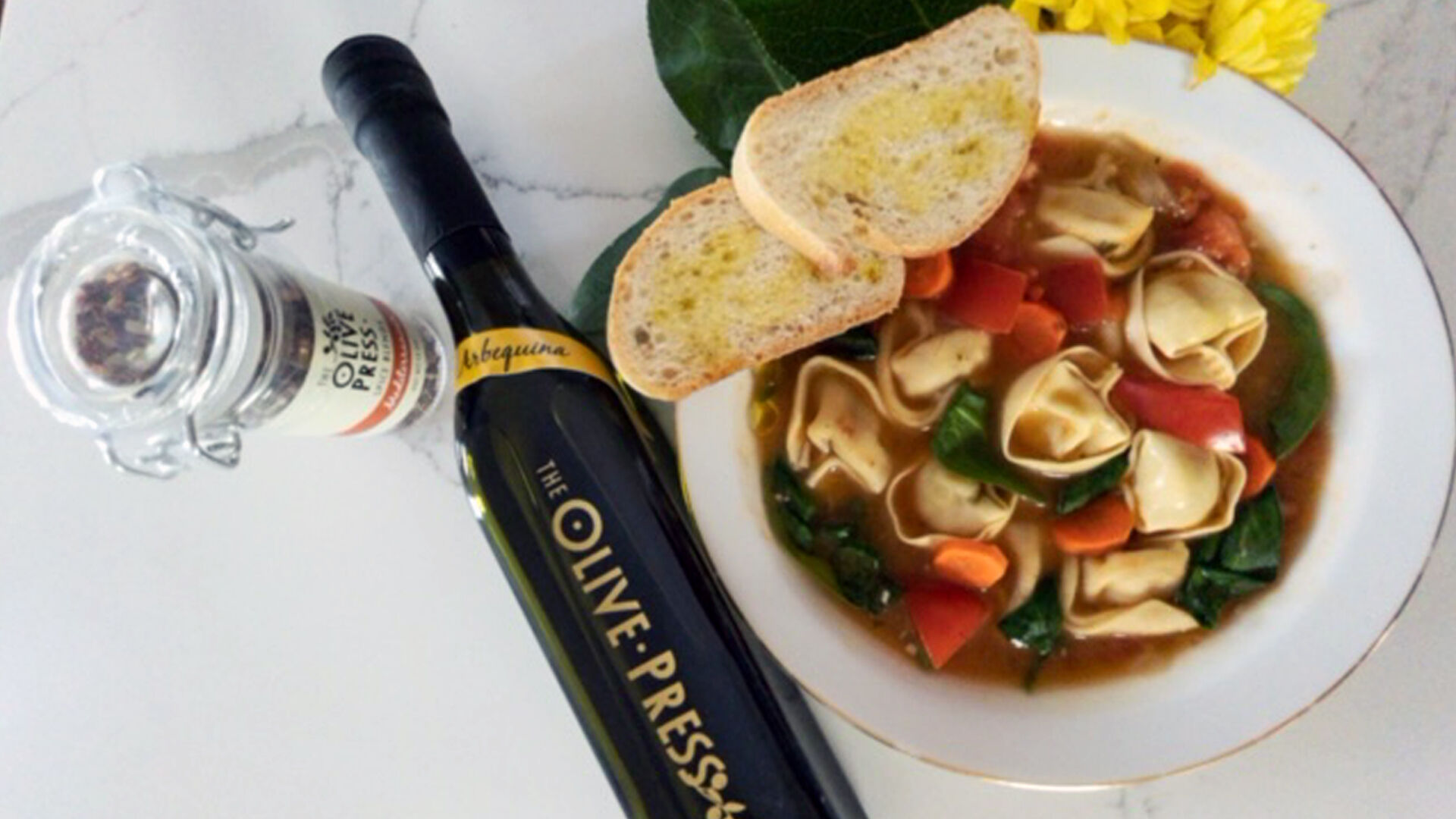 Ingredients
---
2 tablespoons Arbequina Extra Virgin Olive Oil
1 onion, chopped
4 garlic cloves, minced
½ teaspoon Mediterranean Spice
1 carrot chopped
8 cups of vegetable broth
4 cups spinach
1 15oz can diced tomatoes
1 9oz package cheese tortellini
1 cup grated parmesan cheese
Preparation
---
STEP 1
Heat oil in a heavy large pot over medium-high heat.
STEP 2
Add onion, carrots, garlic, Mediterranean spice.
STEP 3
Sauté until vegetables are soft.
STEP 4
Add Broth and bring to a boil. Stir in spinach and cannellini.
STEP 5
Reduce heat to low and simmer until spinach is wilted, about 3 minutes. Continue simmer and add tortellini to the soup. Simmer until pasta is just tender but still firm to bite about 5 minutes.
STEP 6
Ladle soup into a bowl, top with grated parmesan cheese.