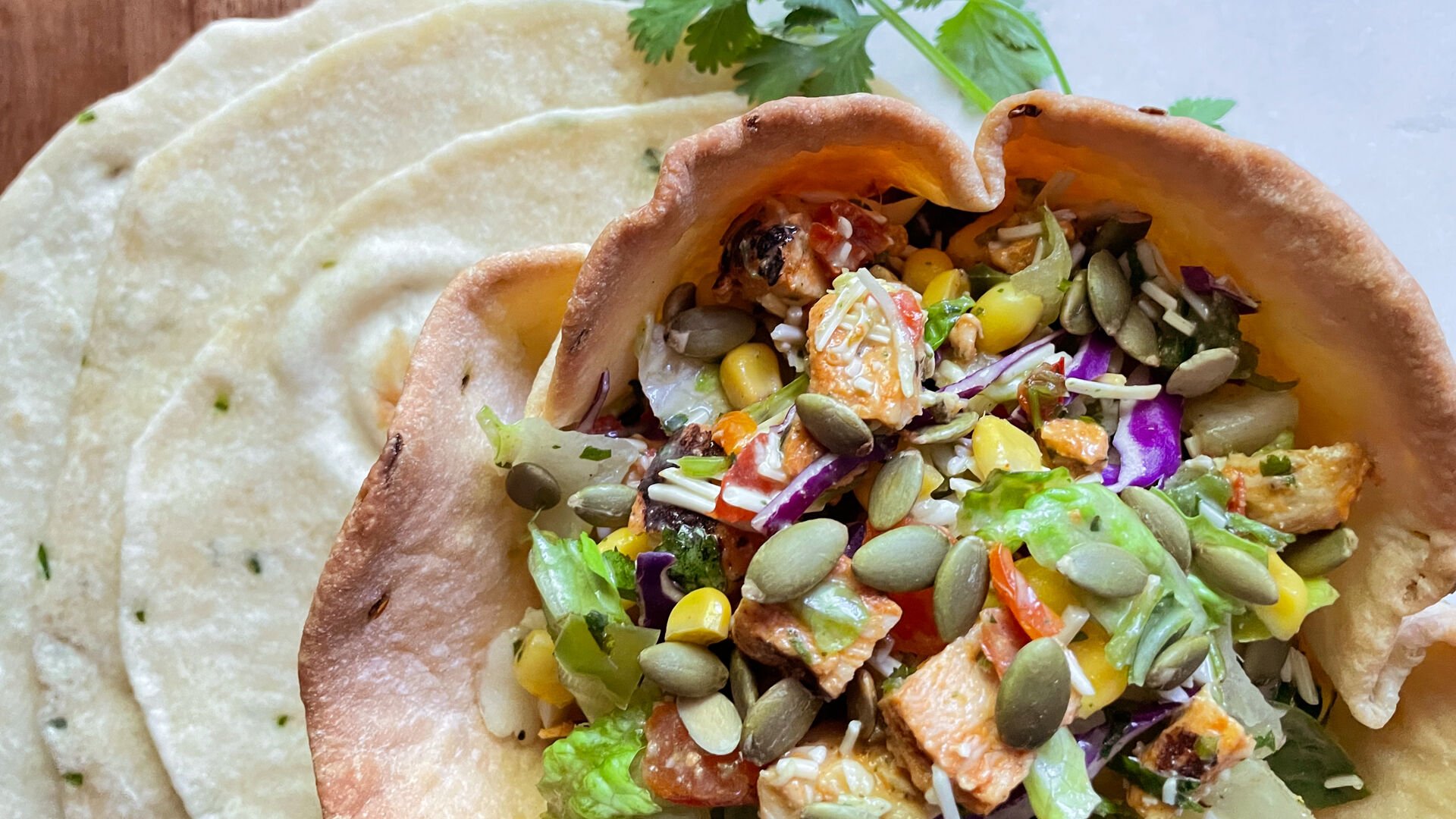 Ingredients
---
2 cups flour
1 teaspoon baking powder
1/2 salt
1/3 cup of Jalapeño Co-milled Olive Oil (or EVOO)
1 jalapeno pepper chopped optional
3/4 cup of warm water
Preparation
---
Taco Mix Instructions:
STEP 1
Mix all dry ingredients in a bowl. Mix in oil and water until dough is formed. Then knead for 5 minutes on a floured flat surface.
STEP 2
The dough should be tacky but elastic and smooth. Roll the dough into a ball and let it rest covered in a bowl for 30min -2hrs. (depends on how much time you have)
STEP 3
Divide the dough into 8-10 ball for soft taco size or 4-5 balls for large size (taco bowl). Roll out each ball into a circle shape.
STEP 4
Heat an iron skillet at medium heat. Cook the tortilla for 30 seconds on each side. Air bubbles will form.
Taco Bowl Instructions:
Pre-heat oven to 375 degrees. Using a ramekin place and center on the bottom of the tortilla. Then using a double layer of foil wrap around the tortilla press around the sides to form a bowl. Set the tortilla right side up on a baking sheet and bake until crispy for 5 minutes. Then remove the ramekin and bake for 3 minutes until golden brown. Serve with a Mexican Chopped Salad.