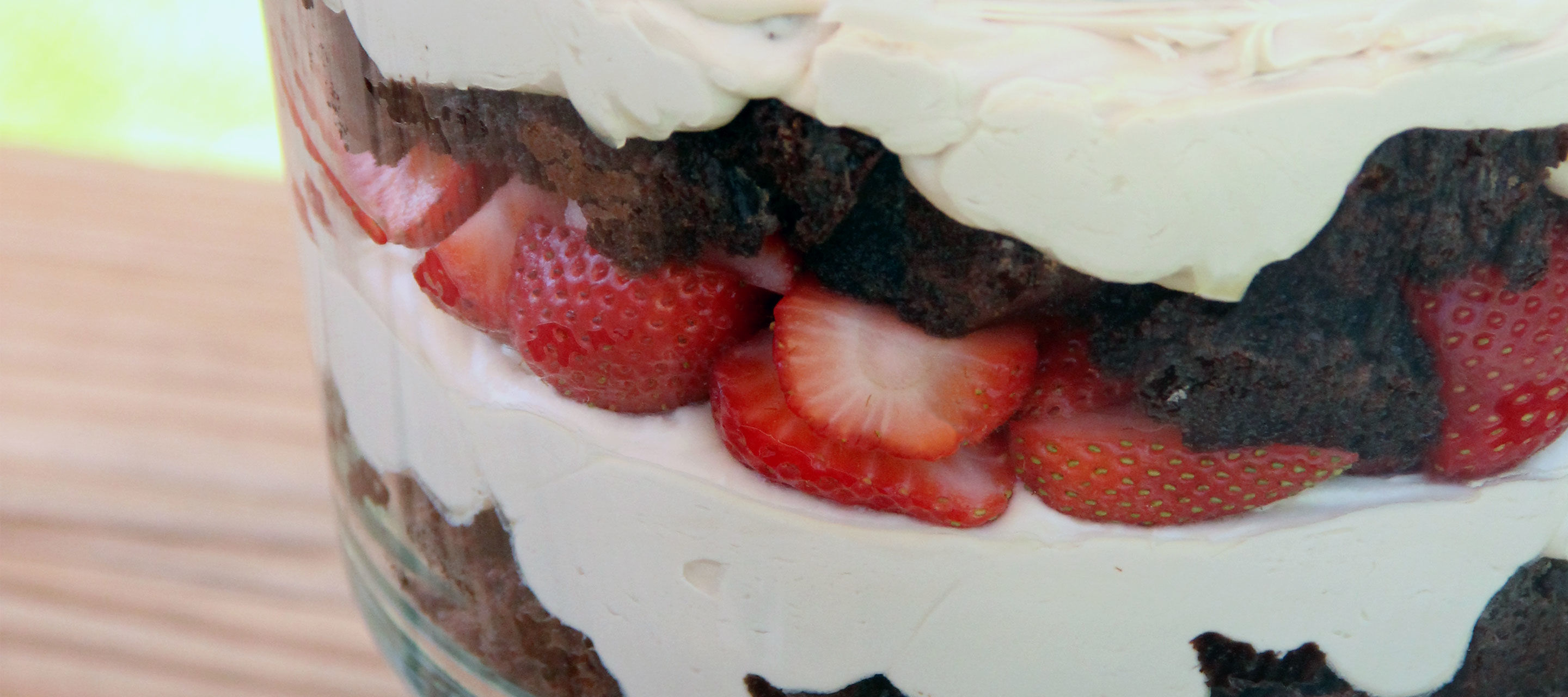 Ingredients
---
1/4 - 1/2 cup Blood Orange Co-Milled Olive Oil
3 quarts fresh strawberries
1 box dark chocolate brownie mix
2 large packages of mascarpone cheese
1 pint heavy whipping cream
1 cup sugar
Preparation
---
STEP 1
Wash and slice strawberries in halves and set aside.
STEP 2
Bake brownies using Blood Orange Co-Milled Olive Oil in place of vegetable oil called for in the recipe – let cool.
STEP 3
Beat Mascarpone cheese, sugar and whipping cream together until well blended – cover and chill.
STEP 4
To assemble, place 1/3 of the brownies on the bottom of the dish, place a thick layer of the cheese mix on top of the brownies followed by a thick layer of sliced strawberries. Continue layering until dish is full.
STEP 5
Chill until ready to serve and enjoy!