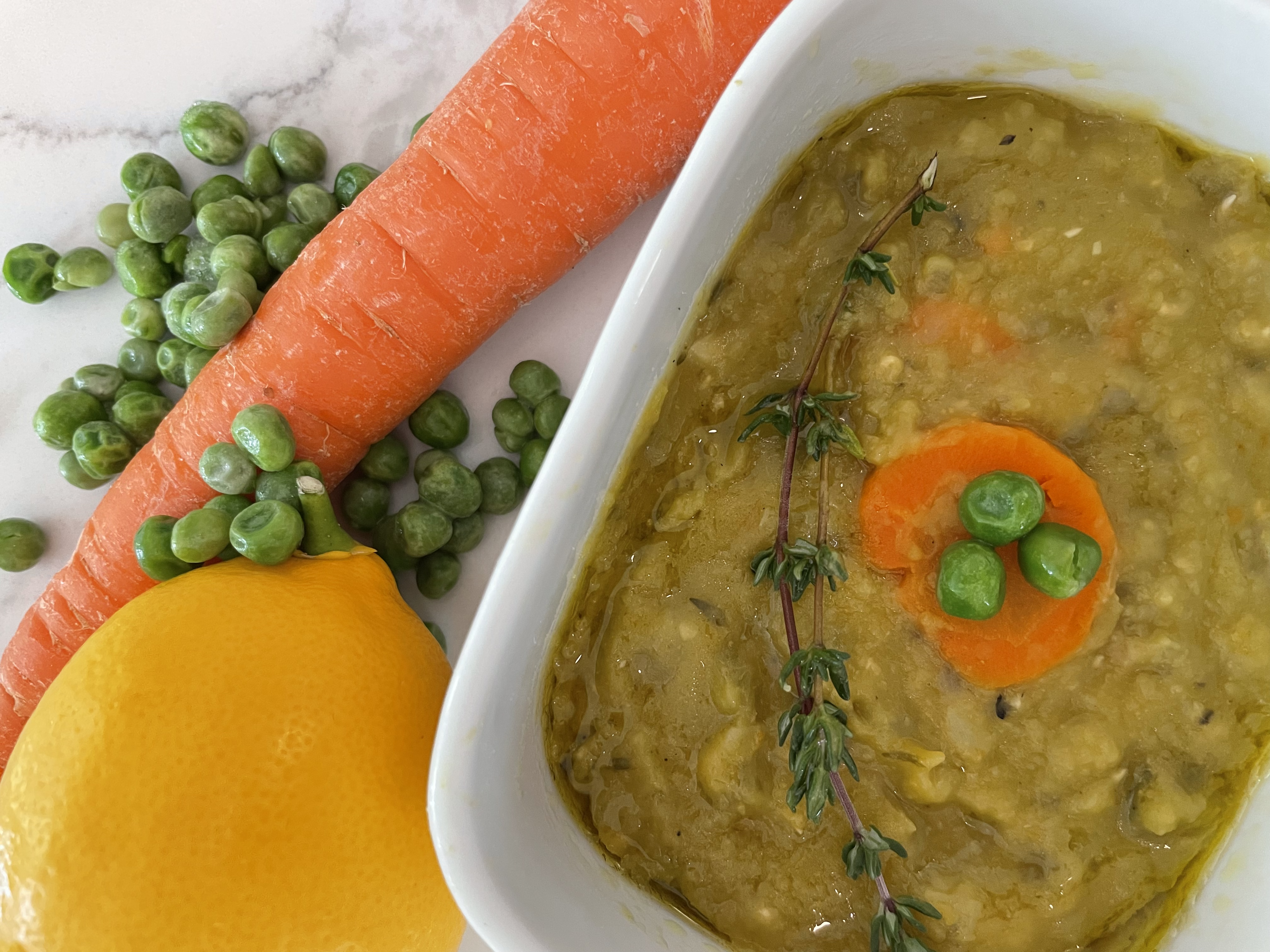 Ingredients
---
1 tbls thyme olive oil
1 medium yellow onion
2 large carrots chopped
2 stalks celery chopped
1 large leek chopped (white)
3 sprigs fresh thyme
3 cloves garlic minced
4 cups of veggie or chicken broth
1 1/2 cups of dried green split peas (12 ounces)
Salt and pepper to taste
1 tsp Italian EVOO
Preparation
---
STEP 1
In a 4 quart pot on medium heat, sauté the onions, carrots, celery, leek; season with salt and pepper and thyme olive oil. (8-10 min)
STEP 2
Add garlic and split peas, stir. Add broth and fresh thyme. Then bring to a boil and simmer for 40 minutes or until all the peas are soft.
STEP 3
Stir frequently to keep the solids from burning on the bottom.
STEP 4
Salt and pepper to taste and drizzle some Italian Extra virgin olive oil for added flavor.
STEP 5
Serve hot.