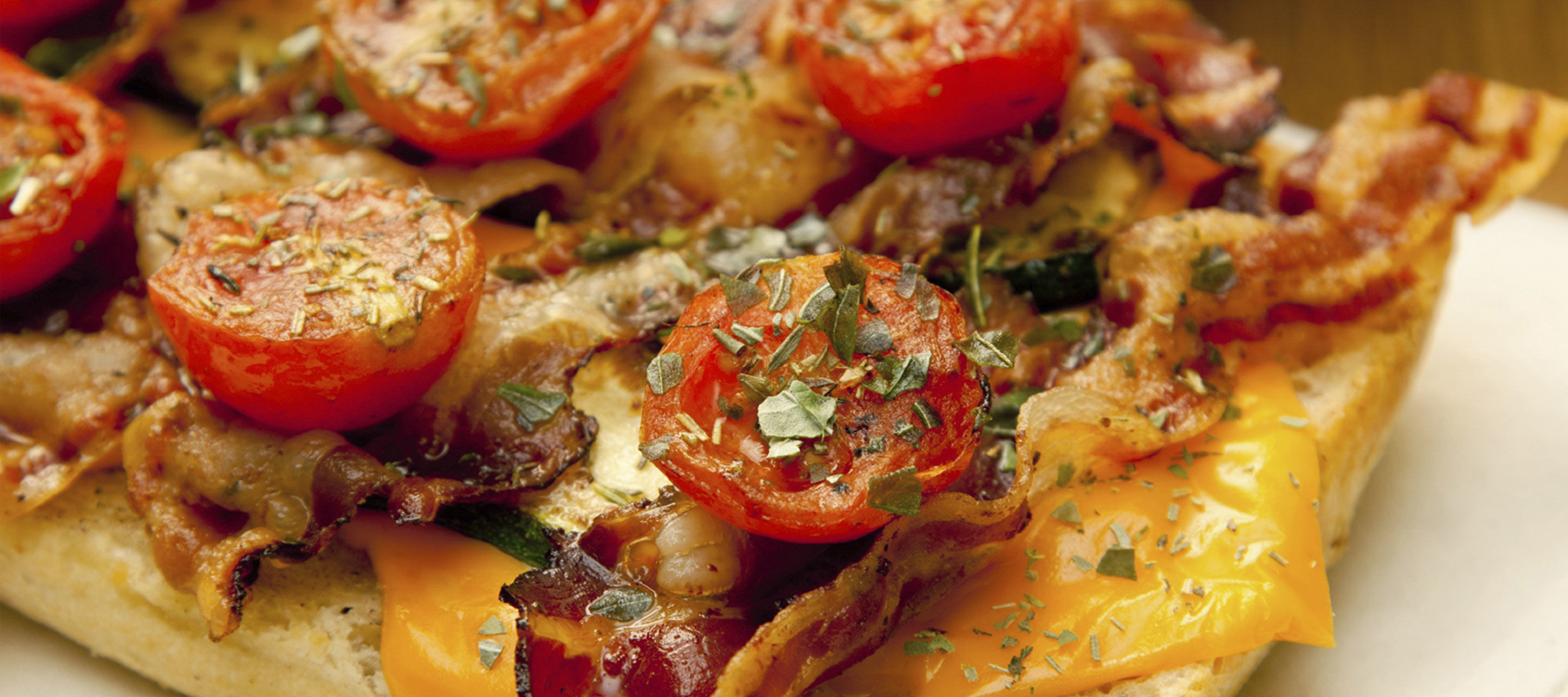 Ingredients
---
4 tablespoons The Olive Press Basil Parmesan Oil, divided
12 cherry tomatoes, halved
24 thin slices zucchini
12 slices bacon, cooked soft-crisp, halved
8 slices smoked cheddar cheese
2 ciabatta rolls, halved
Dried or fresh basil, for garnish
Preparation
---
STEP 1
Preheat oven to 400°F. Toss tomatoes and zucchini with 3 tablespoons oil; arrange evenly on a baking sheet. Roast until slightly browned and juicy, about 10 to 20 minutes. Remove from oven; set aside. Raise oven to broiler setting.
STEP 2
Arrange the sandwiches: Place 4 halves of Ciabatta rolls on baking sheet. Top each with 2 slices cheese, 6 slices zucchini, 4 pieces bacon, and 6 tomato halves. Drizzle remaining 1 tablespoon oil over sandwiches.
STEP 3
Place under broiler and cook until cheese is just melted, about 2 minutes. Sprinkle with basil and serve.