6 min read
Add a little heat to your morning routine with this tasty Sausage Pepper Mushroom Scramble. To spice this recipe up even more try adding Chorizo instead of sausage.
TIME: 45 MINS | 3-4 SERVINGS
FEATURING
Jalapeño Co-milled Olive Oil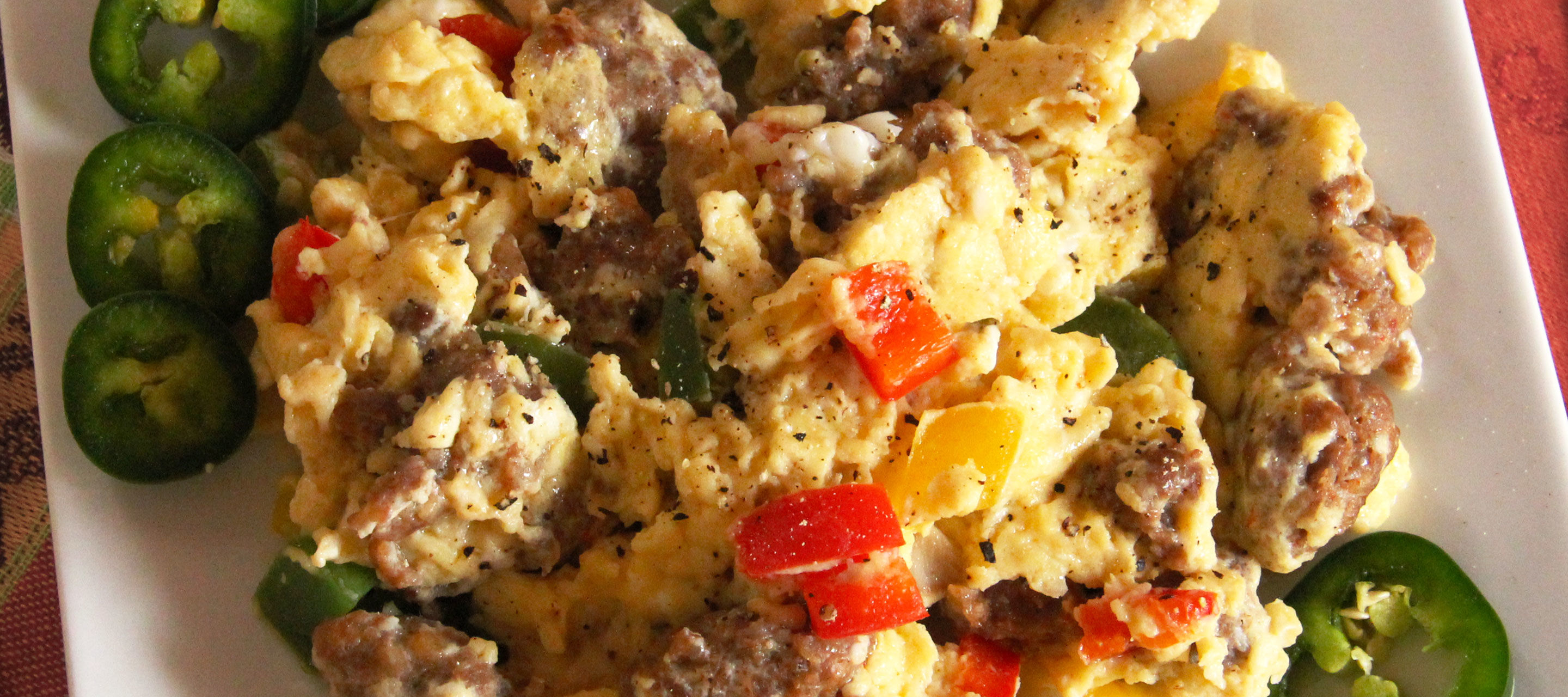 Ingredients
---
Bell peppers, chopped
Mushrooms, chopped
Sausage (chorizo if desired)
Eggs
The Olive Press Jalapeño Olive Oil
Salt and pepper
Preparation
---
STEP 1
Saute bell peppers, mushrooms and sausage in Jalapeño Olive Oil until desired tenderness.
STEP 2
In a separate dish, scramble eggs, Jalapeño Olive Oil, salt and pepper to taste.
STEP 3
Add egg mixture to the pan with your sausage and veggies.
STEP 4
Stir occasionally over heat for another 10 minutes or until eggs are fully cooked.
STEP 4
Enjoy!