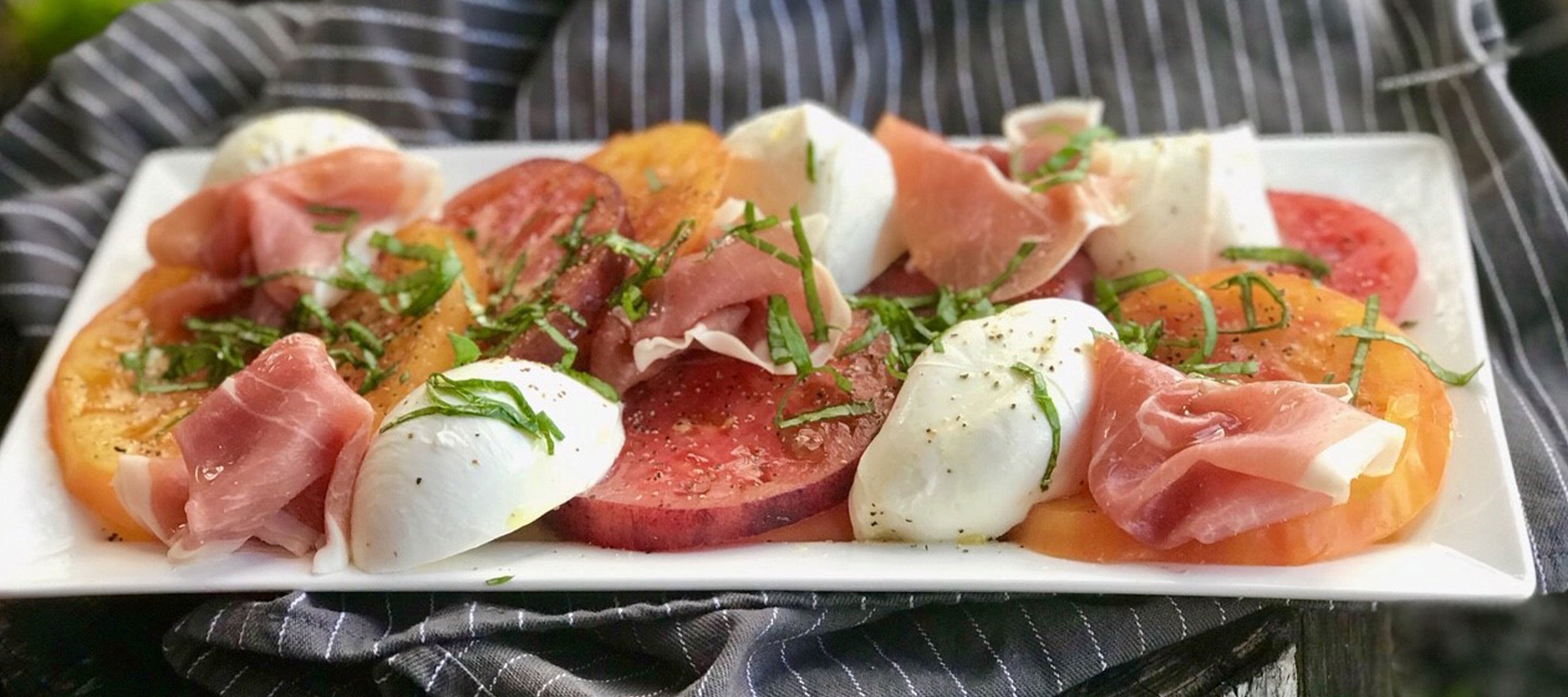 Ingredients
---
3 oz prosciutto
8 oz bocconcini mozzarella – cut rounds in half
2 heirloom tomatoes – medium sized – sliced in rounds
Fresh basil – 4 leaves - chiffonade
3 Tbsp Koroneiki Olive Oil
4 Tbsp Peach Balsamic
Salt and pepper – to taste
Preparation
---
STEP 1
Slice tomatoes and place in a single layer onto serving dish and season generously with salt and pepper.
STEP 2
Next, arrange your mozzarella and prosciutto next to/ on top of your seasoned tomatoes.
STEP 3
Dress your salad with Koroneiki Olive Oil and Peach Balsamic.
STEP 4
Garnish with Chiffonade basil.
STEP 5
Serve and enjoy!