6 min read
This perfectly balanced sweet and crisp Bellini is just the right drink to complement a weekend day. For a non-alcoholic option, substitute the seltzer water for the Prosecco.
TIME: 15 MINS | 3-4 SERVINGS
FEATURING
Peach Balsamic Vinegar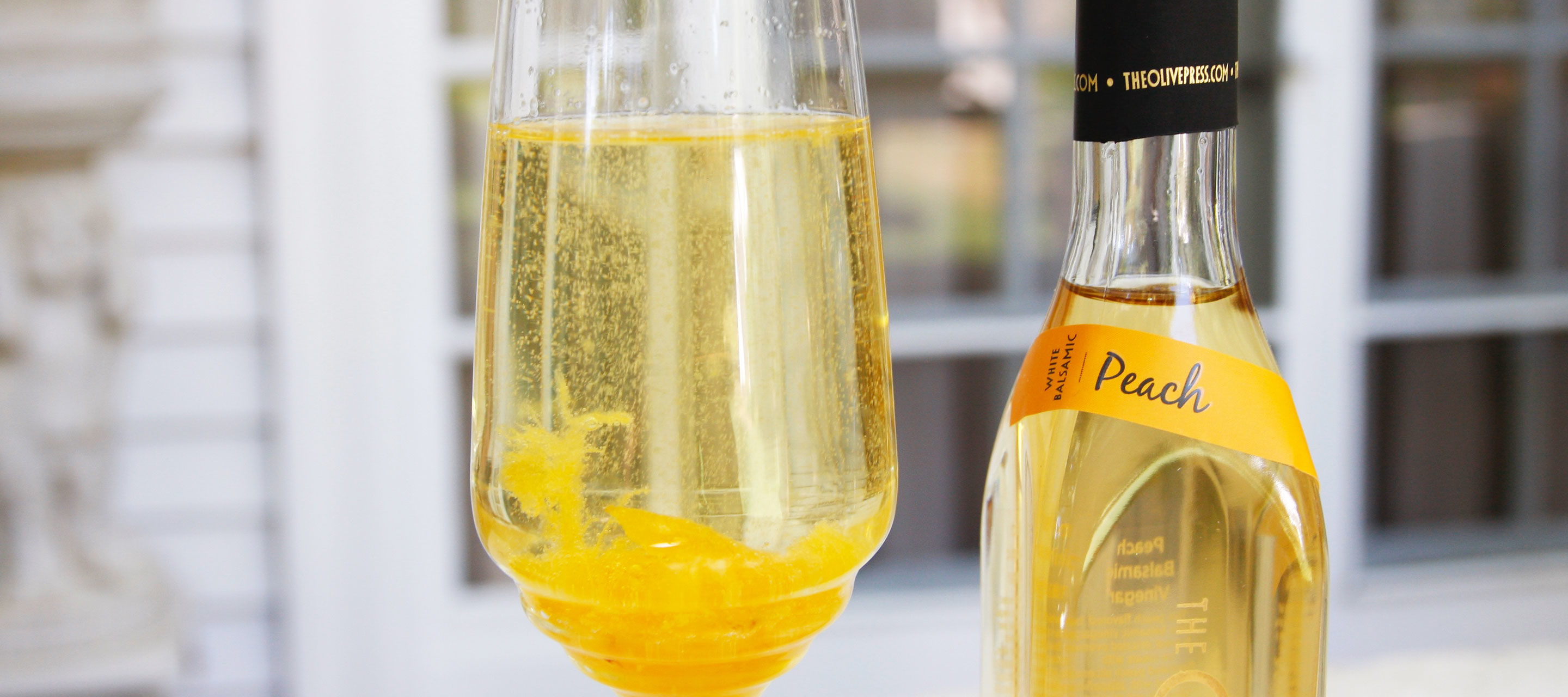 Ingredients
---
1/2 plum
2 tsp Peach Balsamic Vinegar
Jacuzzi Family Vineyards Prosecco
Plum slice for garnish
Preparation
---
STEP 1
Muddle plum with Peach Balsamic in a glass.
STEP 2
Pour the mixture into glass for serving.
STEP 3
Fill to top with Jacuzzi Prosecco.
STEP 4
Garnish with plum slice.
STEP 5
Enjoy!