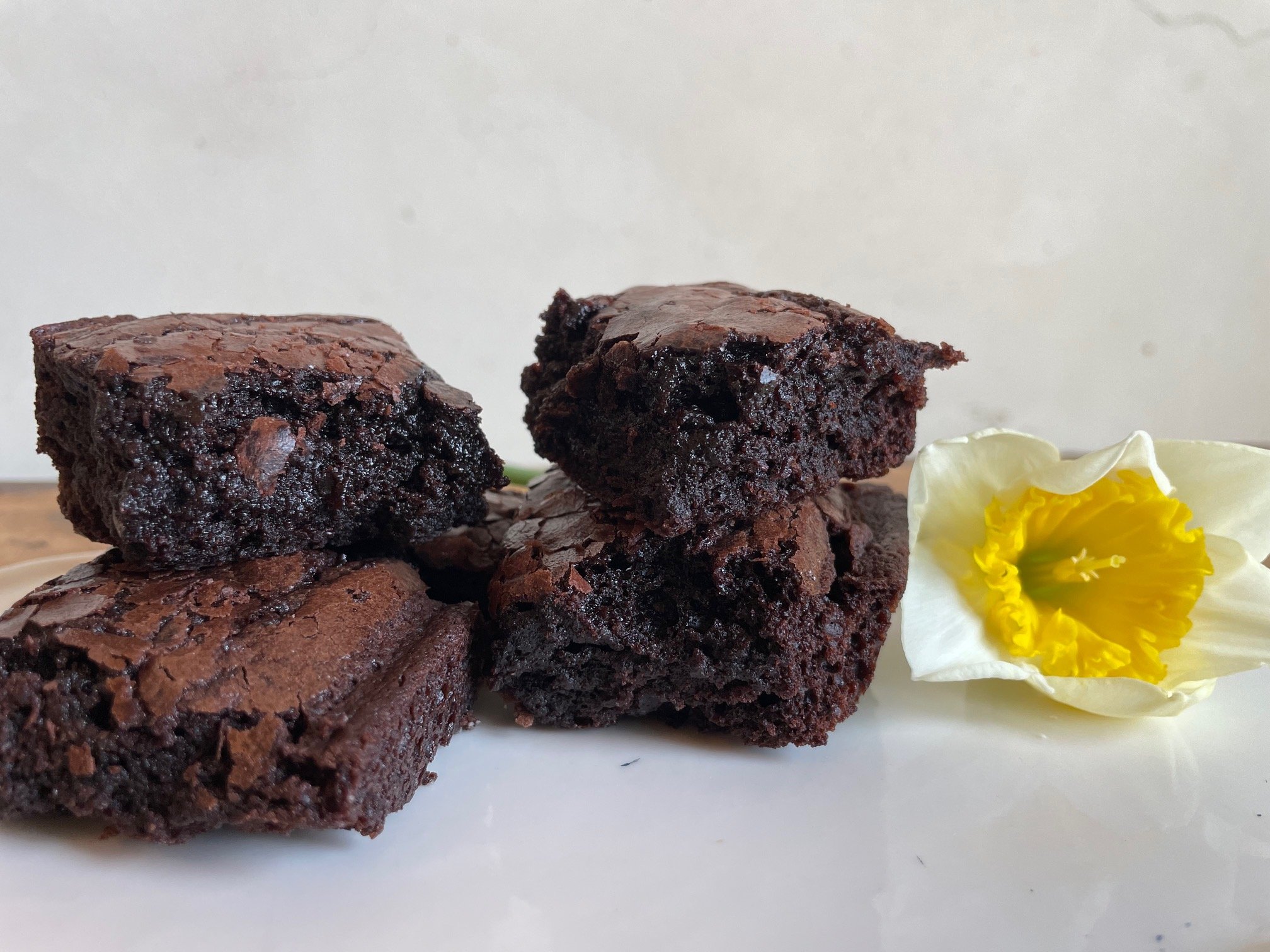 Ingredients
---
3 eggs
1/2 cup Sevillano Extra Virgin Olive Oil
1 1/3 cups granulated sugar
1/2 cup cocoa powder
1/2 teaspoon baking soda
1/2 teaspoon kosher salt
2/3 cup all-purpose flour
1 cup semisweet chocolate chips
Preparation
---
STEP 1

Preheat over to 350 degrees Fahrenheit
STEP 2
Spray or olive oil on an 8x8 baking dish.
STEP 3
In a medium bowl, combine eggs, oil, and sugar.
STEP 4
Mix Cocoa powder, baking powder, baking soda, and salt.
STEP 5
Add flour, the mixture will become very thick, that's good!
STEP 6
Fold in chocolate chips and add to baking dish.
STEP 7
Bake for 25-30 mins or until a toothpick comes out mostly clean when inserted in the middle.
STEP 8
Allow to cool 10 minutes before eating.