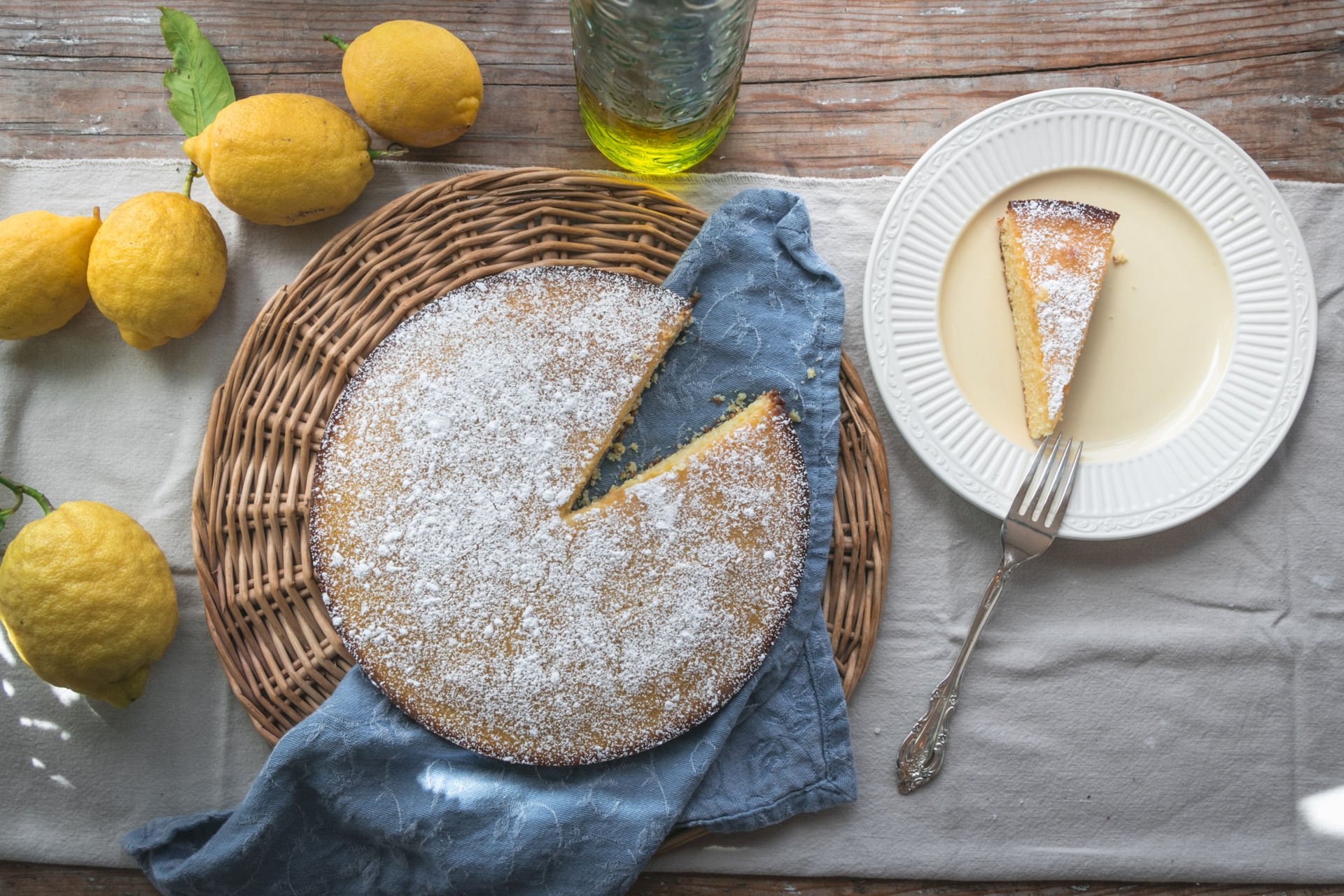 Ingredients
---
3/4 cup Limonato Co-milled Olive Oil
1 1/2 cups unbleached, all-purpose flour
1/2 tsp baking powder
1/2 tsp baking soda
1/4 tsp fine sea salt
3 large eggs
1 cup sugar
3/4 cup plain whole-milk yogurt
Finely grated zest of 3 lemons
Preparation
---
STEP 1
Heat oven to 325 F.
STEP 2
Lightly oil a 9-in spring form pan.
STEP 3
Whisk flour, baking powder, baking soda and salt in a medium bowl.
STEP 4
With electric mixer, beat eggs and sugar in a large bowl on high until pale and thick.
STEP 5
Add yogurt and zest, beat to combine.
STEP 6
With mixer on medium speed, add oil in a quick, steady stream.
STEP 7
Reduce speed to low and gradually add flour mixture until blended.
STEP 8
Pour batter into pan.
STEP 9
Bake for 40-45 minutes, rotating pan halfway through, until golden and center springs back to touch.
STEP 10
Cool for 2 minutes on rack. Release from pan and let cool completely before serving.