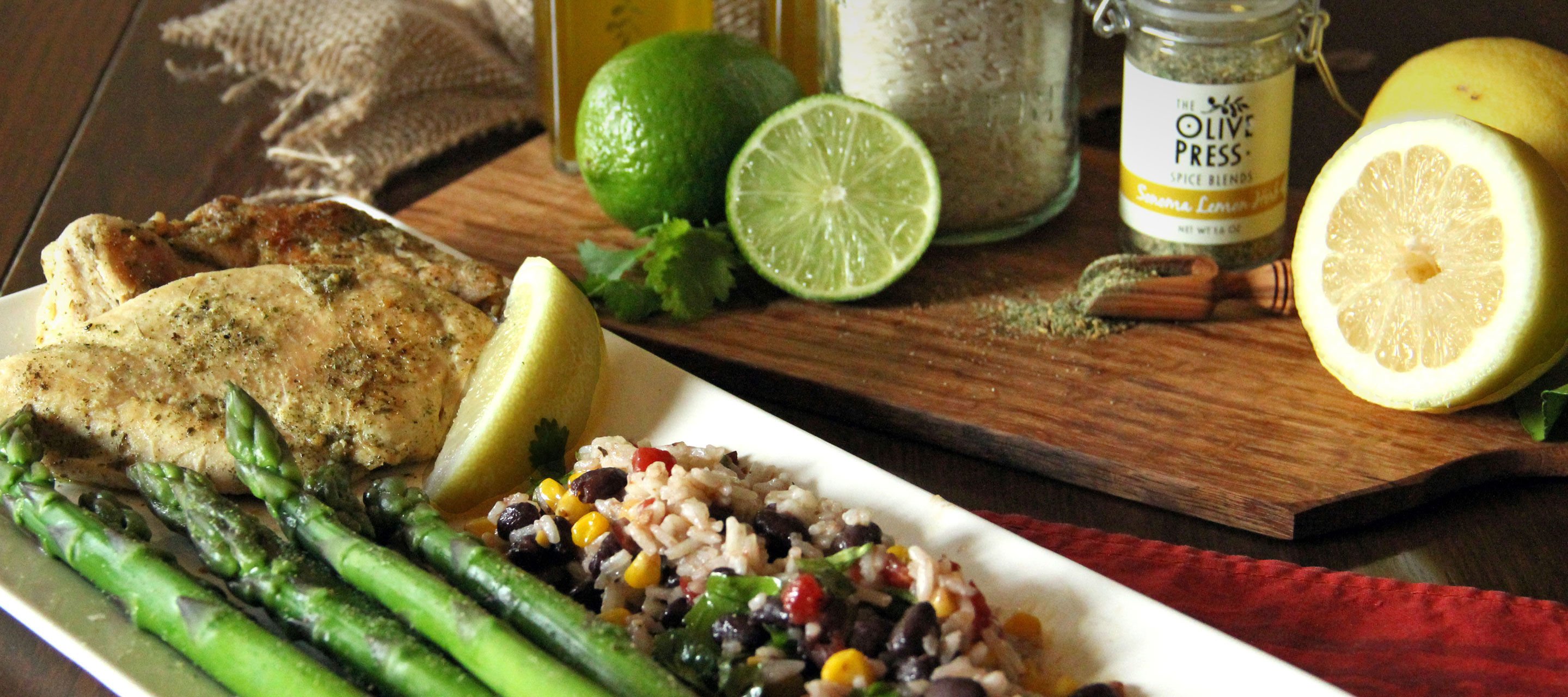 Ingredients
---
2 chicken breasts
1/4 cup & 3 Tbsp Limonato Olive Oil
Sonoma Lemon Herb Spice Blend to taste
2 cups of white rice
1/2 cup of corn
1/2 cup of black beans
1/2 cup of tomatoes chopped
Cilantro
3 Tbsp Lime Olive Oil
1 Tbsp Coconut Balsamic Vinegar
1 bunch of asparagus spears, trimmed
Preparation
---
STEP 1
Coat chicken in light layer of Limonato Olive Oil (1/4 cup) and Sonoma Lemon Herb Spice Blend.
STEP 2
Cook in covered skillet, flipping occasionally until done.
STEP 3
Combine corn, black beans and tomatoes in a skillet with Lime Olive Oil and saute.
STEP 4
Boil 2 1/2 cups of water in a pot, add rice and stir once.
STEP 5
Cover pot and simmer.
STEP 6
Add chopped cilantro, corn, beans and tomato mixture to rice and toss.
STEP 7
Drizzle with Lime Olive Oil for more citrus flavor.
STEP 8
Bring about 1 inch of water to a boil in a skillet and drop in asparagus spears.
STEP 9
Cook until tender.
STEP 10
Toss asparagus in 3 Tbsp Limonato Olive Oil and Sonoma Lemon Herb Spice Blend.