6 min read
These tasty tacos will be your new summer dinner staple!
TIME: 45 MINS | 3-4 SERVINGS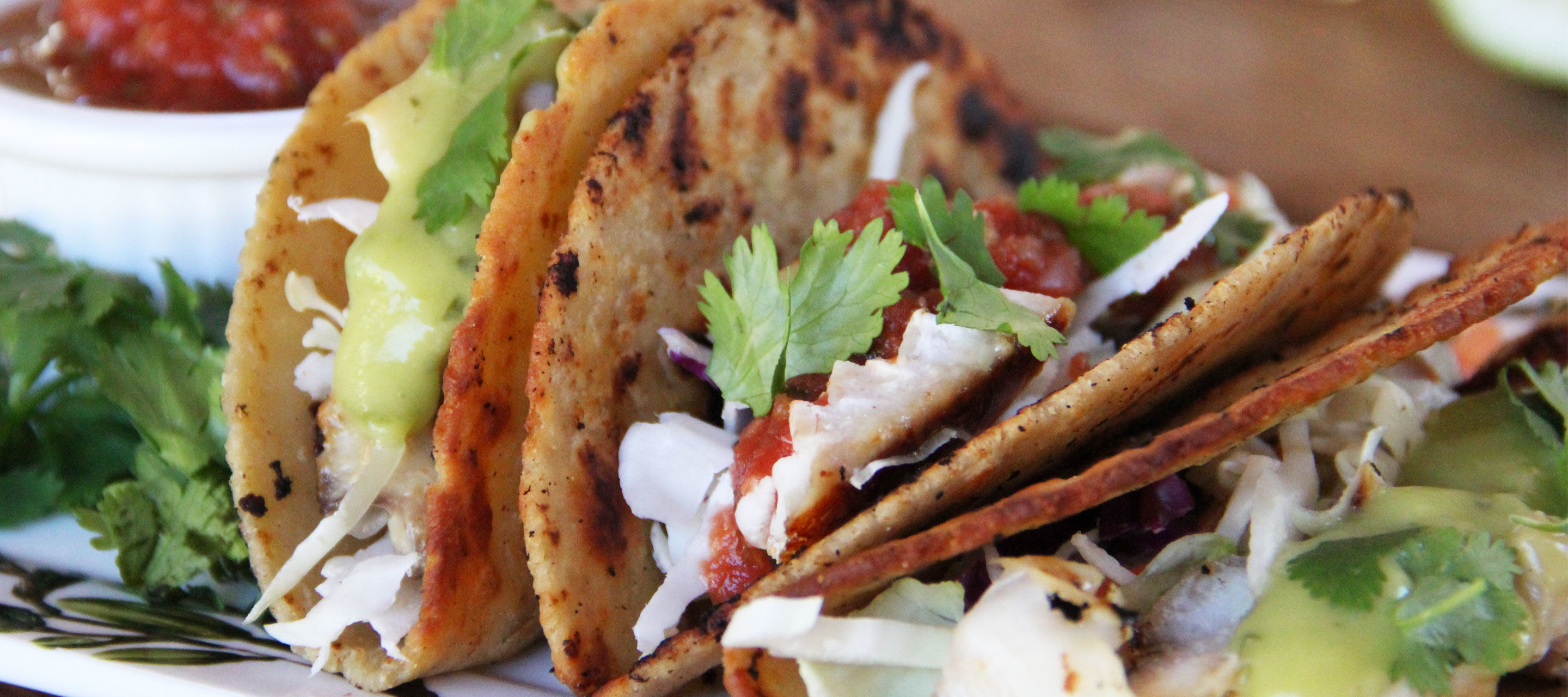 Ingredients
---
3 Tbsp The Olive Press Lime Co-Milled Olive Oil
1 Tbsp The Olive Press White Balsamic Vinegar
Cilantro
1 pound of firm white fish fillets such as cod or halibut
8 corn tortillas
Salt and pepper to taste
Coleslaw mix
Preparation
---
STEP 1
Marinate fish in the Lime Olive Oil and the coconut balsamic, add salt and pepper if desired.
STEP 2
Cover and chill for 15 minutes.
STEP 3
Place fish in skillet with the marinade and cook until fish easily flakes with a fork (about 10 mins per inch of thickness).
STEP 4
Warm tortillas in a skillet until slightly crispy.
STEP 5
Layer the tortillas with the coleslaw mix, fish, cilantro and your favorite salsa if desired.
STEP 6
Squeeze fresh lime over the top for a burst of flavor.
STEP 7
Enjoy!