6 min read
Taste tested and highly approved by The Olive Press employees, this decadent dessert is sure to be your new favorite! The delicate extra-virgin olive oil adds a wonderful, silky, melt-in-your-mouth texture to this heavenly chocolate mousse.
TIME: 45 MINS | 3-4 SERVINGS
FEATURING
Mission Extra Virgin Olive Oil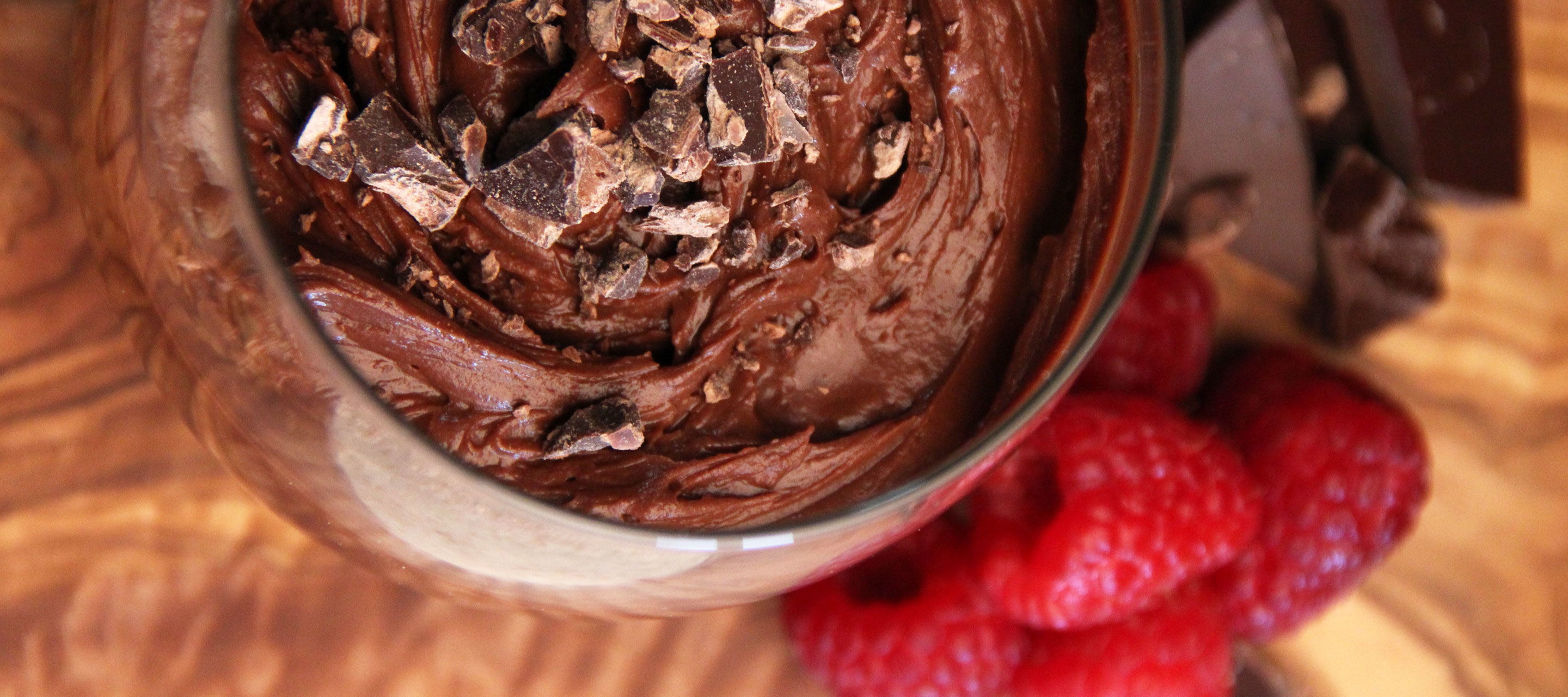 Ingredients
---
1/4 cup Mission Extra Virgin Olive Oil
6 oz bittersweet chocolate, finely chopped
3 egg yolks
3 tablespoons warm water
1/4 teaspoon sea salt
2 egg whites
1/8 teaspoon cream of tartar
1/4 cup sugar
Chocolate shavings for garnish
Preparation
---
STEP 1
Put finely chopped chocolate in a heat proof bowl and set over a pan of simmering water, making sure not to let the bowl touch the water.
STEP 2
Stir chocolate until melted and smooth.
STEP 3
Remove from heat and whisk in egg yolks, olive oil, warm water and salt until well blended.
STEP 4
In a separate bowl, beat egg whites and cream of tartar with electric mixer until frothy.
STEP 5
Add sugar and continue to beat until soft peaks form.
STEP 6
Fold 1/3 of the egg whites into the chocolate mixture. Combine gently until no whites streaks are visible, then repeat with the remainder of the egg whites.
STEP 7
Divide mousse into ramekins or glasses and refrigerate for at least 4 hours, then garnish with chocolate shavings before serving.
STEP 8
Enjoy!