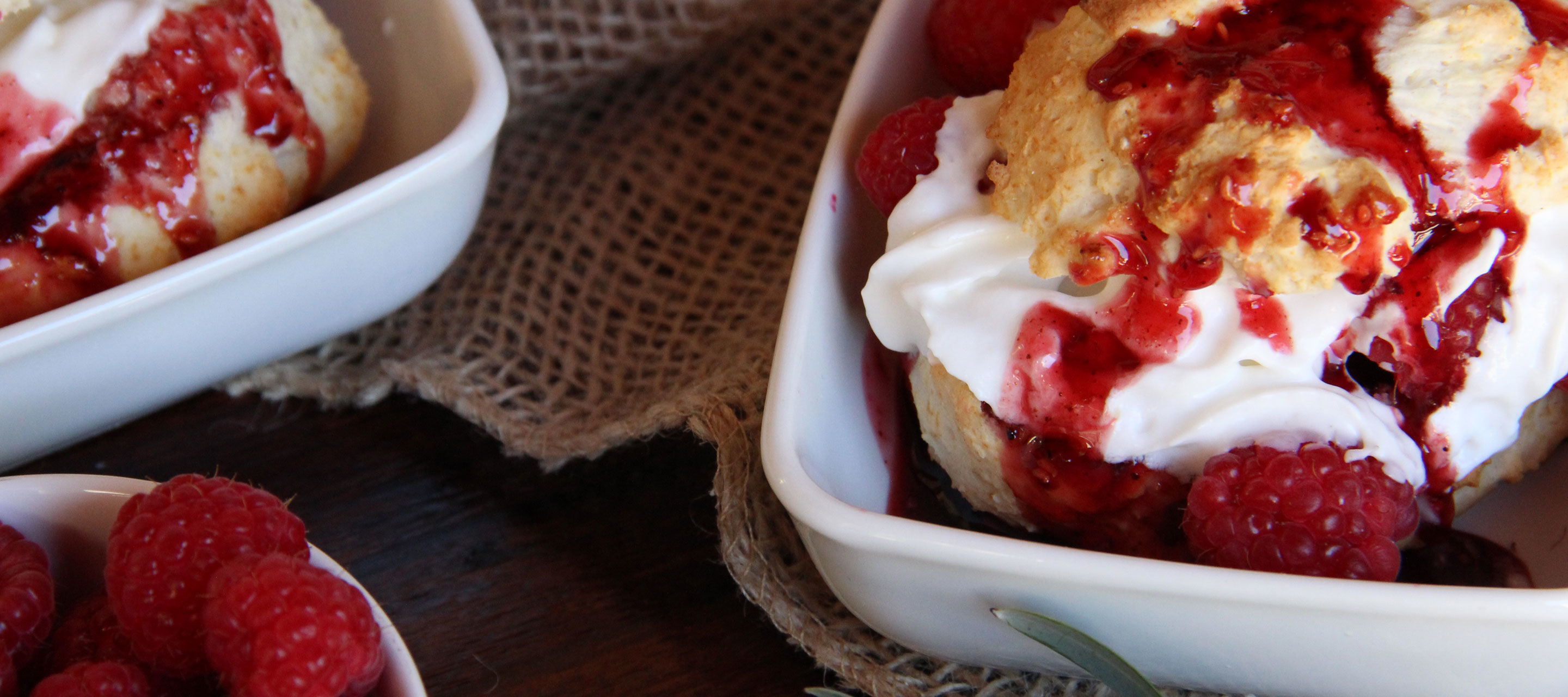 Ingredients
---
1/2 cup The Olive Press Raspberry Balsamic Vinegar
Bisquick
Milk
1 package fresh raspberries
1/4 cup raspberry preserves
Whipped cream
Preparation
---
STEP 1
Make Bisquick biscuits according to package instructions.
STEP 2
While biscuits are cooking, combine Raspberry Balsamic and preserves into a small saucepan and cook and a low boil for 10 minutes stirring occasionally.
STEP 3
Allow to cool for a few minutes before using.
STEP 4
After biscuits come out of the oven, cut into half and drizzle raspberry reduction onto biscuits, add whip cream and fresh raspberries.
STEP 5
Enjoy!