6 min read
Deep fruity flavors of Raspberry Balsamic truly complement the slight bitterness and sweet notes of the blackberries. This drink is both refreshing and easy to craft!
TIME: 15 MINS | 3-4 SERVINGS
FEATURING
Raspberry Balsamic Vinegar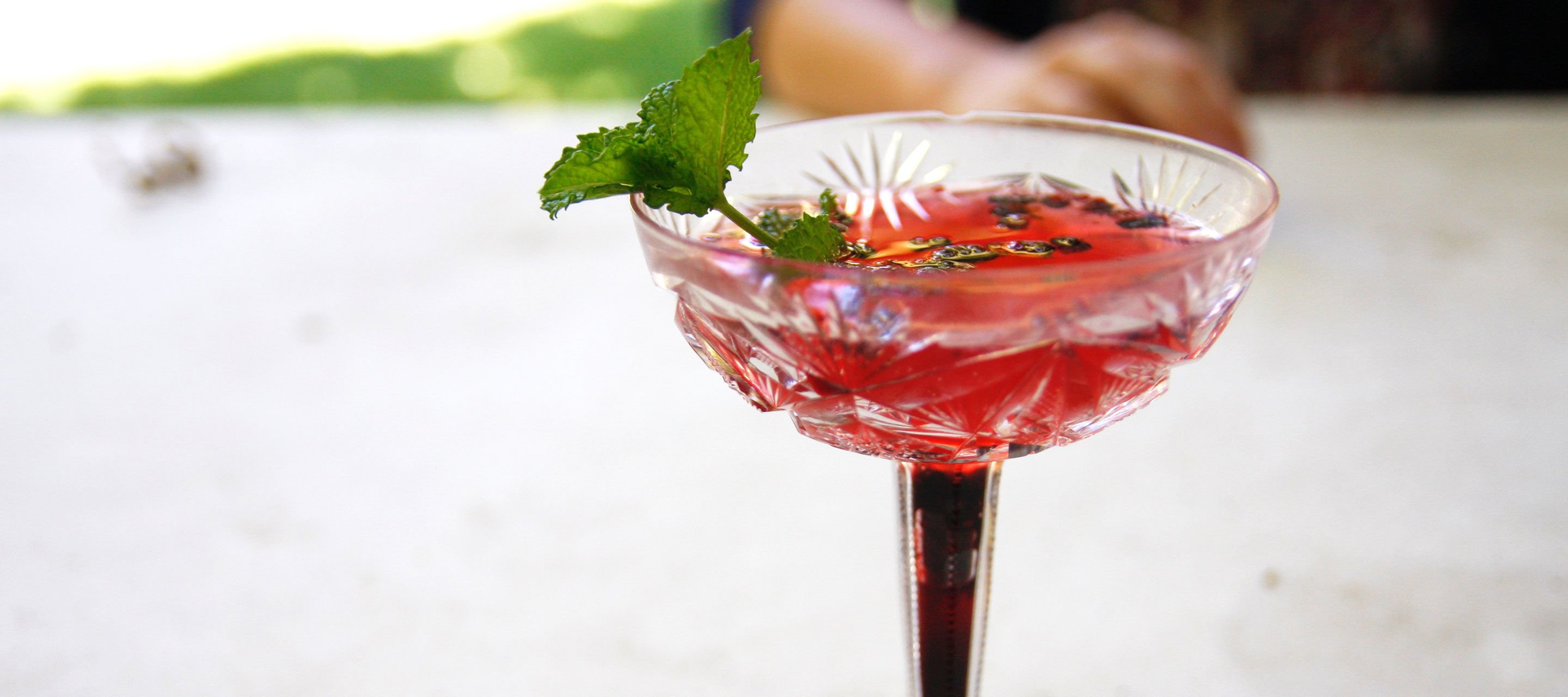 Ingredients
---
4 blackberries
4 mint leaves (2 for garnish)
2 tsp The Olive Press Raspberry Balsamic Vinegar
1/4 tsp sugar
1 oz vodka
Seltzer water
Preparation
---
STEP 1
Muddle blackberries, mint leaves, Raspberry Balsamic Vinegar, and sugar together.
STEP 2
Add the vodka to the berry mixture.
STEP 3
Pour into cocktail shaker and shake well.
STEP 4
Pour into glass for serving.
STEP 5
Top with seltzer water.
STEP 6
Garnish with mint leaves.