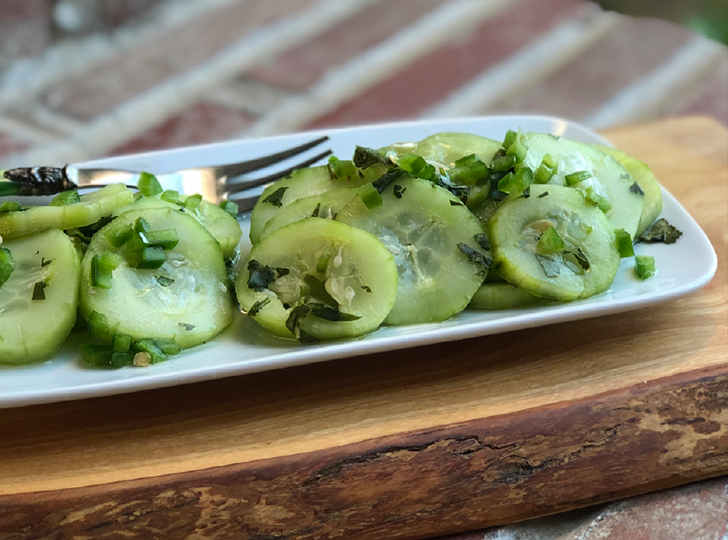 Ingredients
---
1/2 cup White Champagne Balsamic Vinegar
3 tbsp Ascolano EVOO
3 cucumbers
1 jalapeño
1 cup fresh cilantro
Salt and pepper to taste
Preparation
---
STEP 1
Peel 3 cucumbers and thinly slice.
STEP 2
Remove seeds from jalapeño* and finely dice.
STEP 3
Roughly chop cilantro.
STEP 4
Place cucumber, jalapeño, and cilantro in a bowl; add balsamic vinegar, olive oil, and salt and pepper to taste.
STEP 5
Stir to coat evenly.
STEP 6
Marinate in the refrigerator for one hour. Drizzle with remaining olive oil then, serve and enjoy!
*for a spicier version, leave the seeds in!