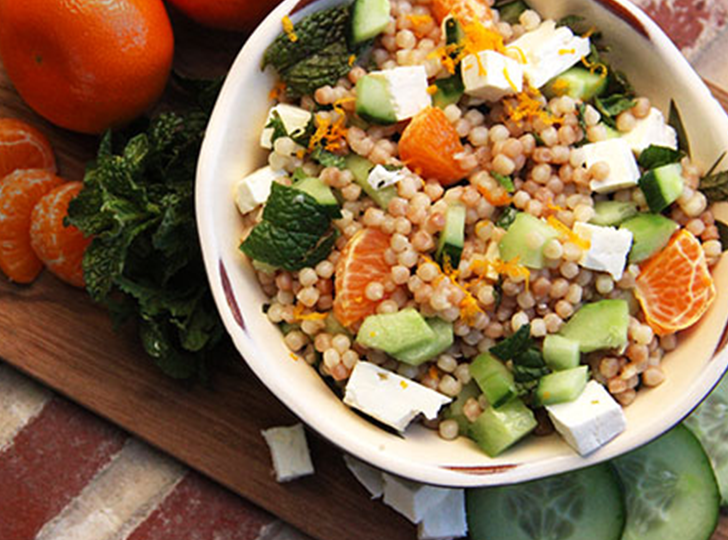 Ingredients
---
1/4 cup Blood Orange Co-milled Olive Oil
1 cup Israeli Couscous
1 Medium cucumber, chopped
2 cups water
3oz Feta cheese, cubed
3 tbsp mint leaves, chopped
2 mandarin oranges, one juiced, one segmented
Orange zest
Salt and pepper to taste
Preparation
---
STEP 1
Heat 1 Tbsp of the olive oil in a pan over medium heat, add couscous, and lightly fry until golden brown, about 2-3 minutes.
STEP 2
Add 1 cup of cold water and juice of one mandarin to pan and stir until absorbed. Add additional 1/2 cup water, stir until couscous is cooked through, about 10 minutes.
STEP 3
Remove couscous from heat, add mint, Feta, cucumber, and peeled mandarin segments.
STEP 4
Add 3 tablespoons of blood orange co-milled olive oil, season with salt, pepper, orange zest, and toss.
STEP 5
Serve chilled and enjoy!