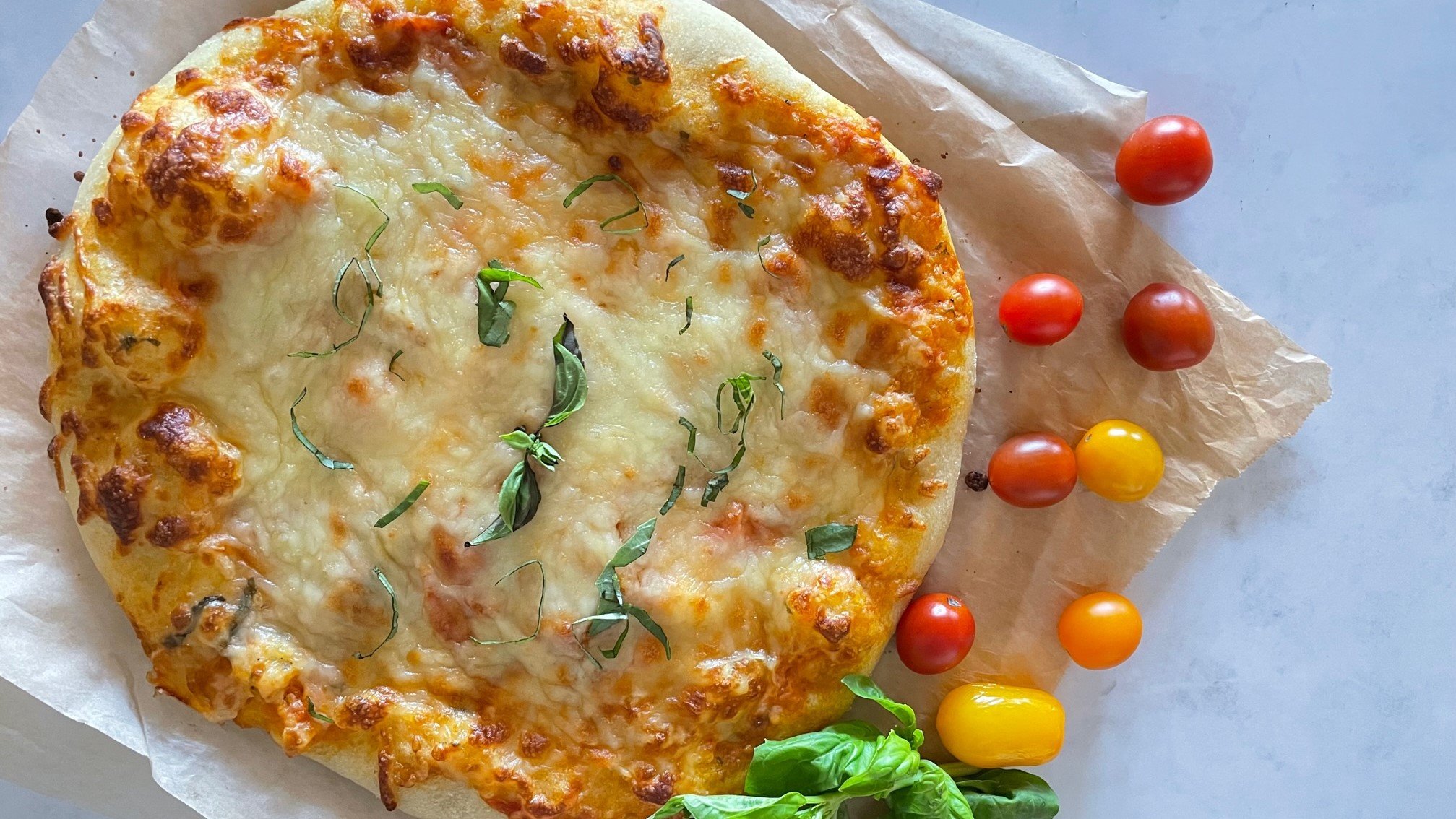 Ingredients
---
1/4 cup Italian Blend Extra Virgin Olive Oil
2 garlic cloves finely chopped
2 cups of cherry tomatoes
Salt & pepper
Basil
Preparation
---
STEP 1
On a medium saucepan over low heat, sautee add Italian Blend Extra Virgin Olive Oil and garlic. Sautee the garlic until soft making sure it does not burn.
STEP 2
Increase to medium heat, add the remaining ingredients, and stir for 5 minutes.
STEP 3
Once tomatoes start to break down smash them.
STEP 4
Let the sauce simmer on low heat for 10 minutes then add the basil to your liking. Let the sauce cool before using it on the pizza dough.
STEP 5
Once the sauce is cool, spread over the dough and add your favorite toppings, bake and enjoy!