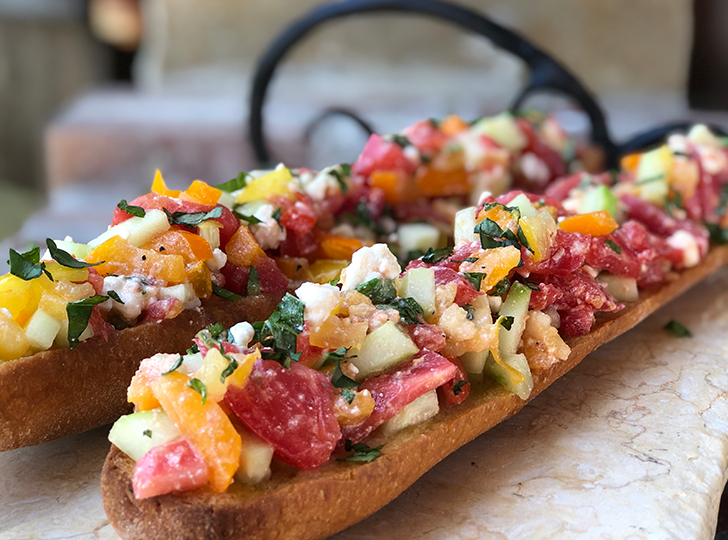 Ingredients
---
1/4 cup Aged Balsamic Vinegar
1/8 cup Basil Infused Olive Oil
5 medium heirloom tomatoes, chopped
1 large cucumber, chopped
1/4 lb feta cheese, crumbled
3 sprigs fresh basil, chopped
1 small loaf of sourdough bread, sliced long ways
Salt and pepper to taste
Preparation
---
STEP 1
Preheat oven to 350°F.
STEP 2
Slightly hollow out each half of the loaf, brush with Basil Olive Oil and bake for 5-10 minutes or until golden brown.
STEP 3
Place cucumber, tomatoes, basil, and feta in a large bowl. Drizzle with Aged Balsamic, remaining Basil Infused Olive Oil, salt and pepper to taste, then gently stir until evenly coated.
STEP 4
Evenly scoop mixture into toasted bread boats.
STEP 5
Slice into single servings and enjoy!