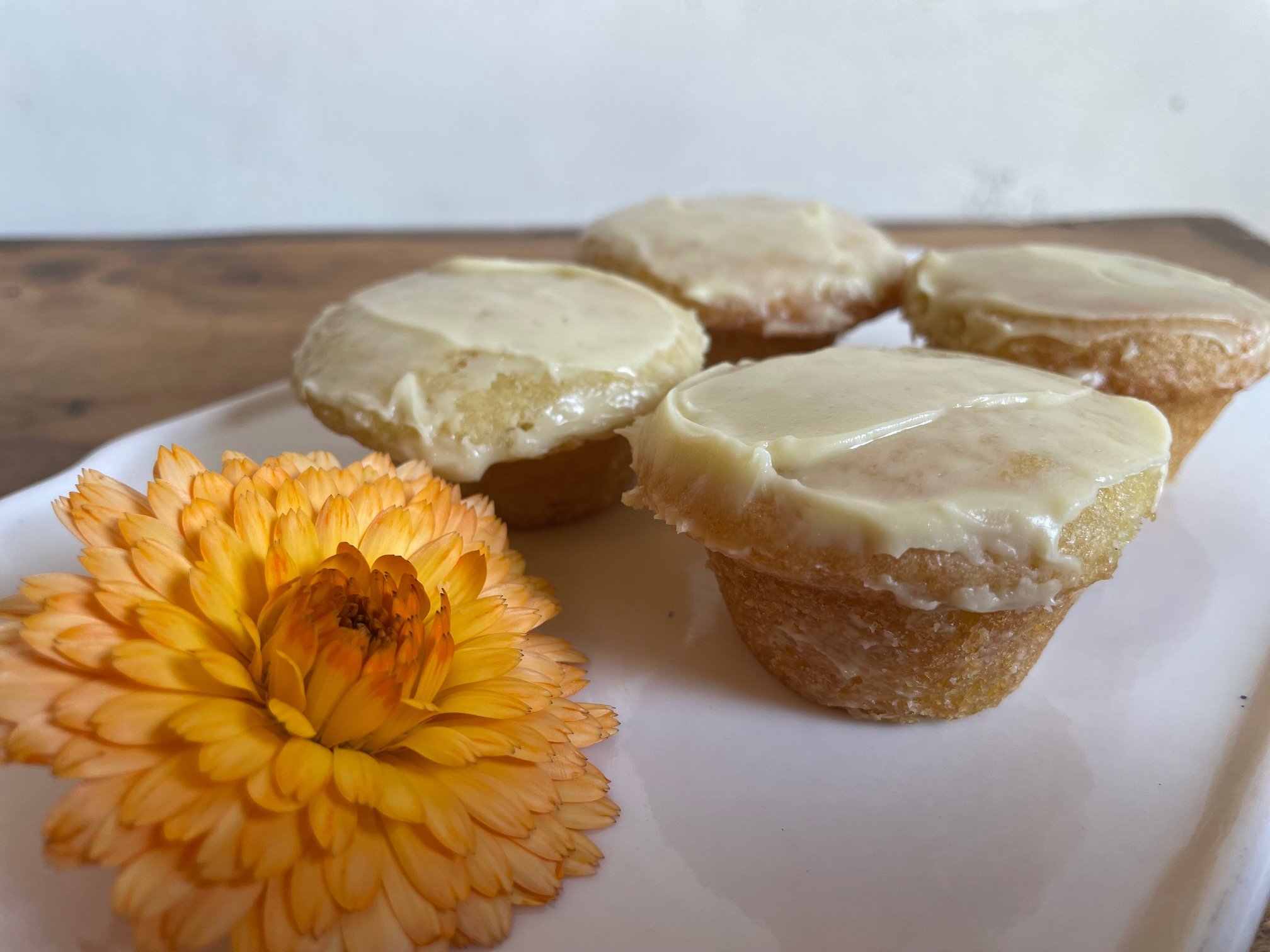 Ingredients
---
1 1/4 cups all-purpose flour
1 teaspoon baking soda
1 teaspoon baking powder
Pinch of salt
2 eggs
3/4 cup granulated sugar
1 teaspoon vanilla
1/2 cup of Blood Orange Co-Milled Olive Oil
1/2 cup plain greek yogurt
3 tablespoons of Blood Orange Co-Milled Olive Oil
Preparation
---
STEP 1

Preheat over to 325 degrees Fahrenheit
STEP 2
Combine flour, baking soda, baking powders, and salt in a bowl
STEP 3
In a separate bowl or stand mixer, combine eggs, sugar, vanilla, olive oil, and yogurt.
STEP 4
Once combined, add dry ingredients. Divided into mini cupcake pan and bake for 13 minutes. Allow to cool before frosting.
STEP 5
In a small bowl combine powdered sugar and olive oil. Mix until it forms a paste. When the cupcakes have cooled slightly, top each cupcake with glaze.