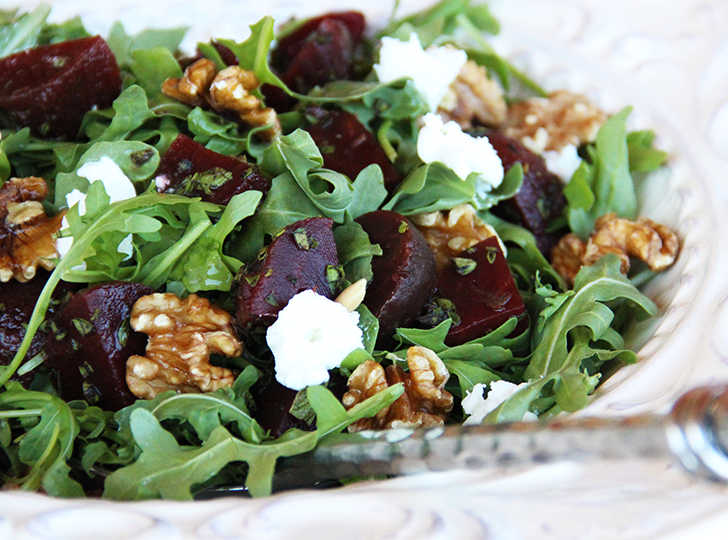 Ingredients
---
1/4 cup Picual EVOO
2 beets
2 large handfuls of arugula
Crumbled goat cheese
Fresh, chopped oregano
Chopped walnuts
White balsamic vinegar
Lemon juice
Salt and pepper
Preparation
---
STEP 1
Preheat your oven to 375°F.
STEP 2
Drizzle beets with olive oil and wrap in foil and roast for 30 min to 1 hour.
STEP 3
Allow beets to cool, then peel and chop into cubes.
STEP 4
Add beets, goat cheese, oregano, and walnuts to a serving bowl containing arugula.
STEP 5
Drizzle with olive oil, white balsamic vinegar, and lemon juice.
STEP 6
Serve and enjoy!