6 min read
Sweet, summery, and full of flavor! This refreshing beverage is sure to complement any summer meal hot off the grill!
TIME: 10 MINS | 3-4 SERVINGS
FEATURING
Peach Balsamic Vinegar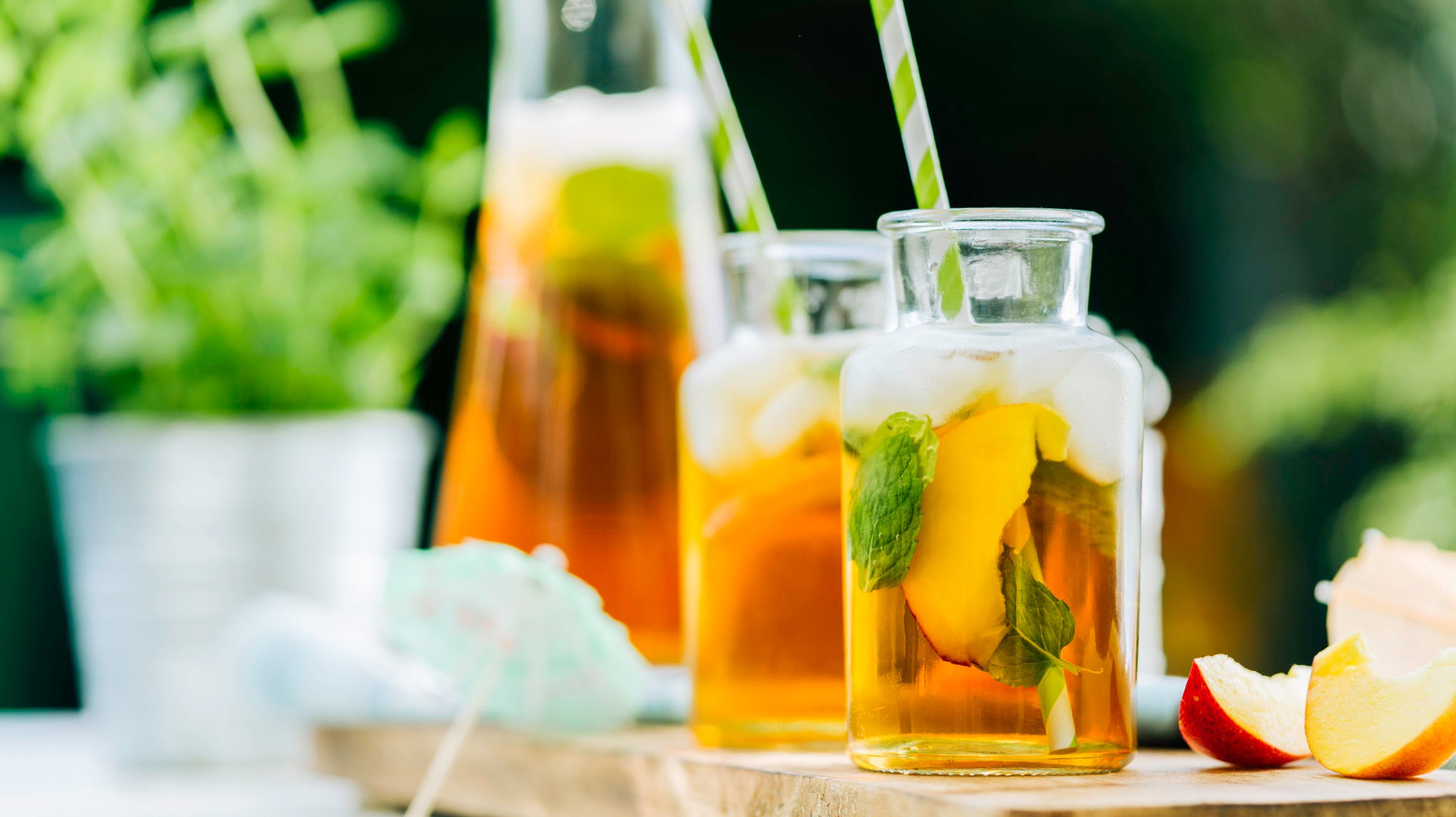 Ingredients
---
1/2 cup Peach Balsamic Vinegar
1/4 cup sugar
1 quart unsweetened ice tea
1 cup vodka
3/4 cup peach schnapps
1/2 cup lemonade
3-4 peaches sliced
2-3 lemons sliced
Mint for garnish
Ice
Preparation
---
STEP 1
Add Peach Balsamic and sugar to a small sauce pan, heat until sugar dissolves then remove from heat and allow to cool slightly.
STEP 2
Slice peaches and lemons.
STEP 3
In a large pitcher or bowl, combine all ingredients with ice.
STEP 4
Garnish with mint, serve cold and enjoy!